Germanwings Co-Pilot Andreas Lubitz's Former Girlfriend Says He Wanted To Make People 'Remember' Him: Report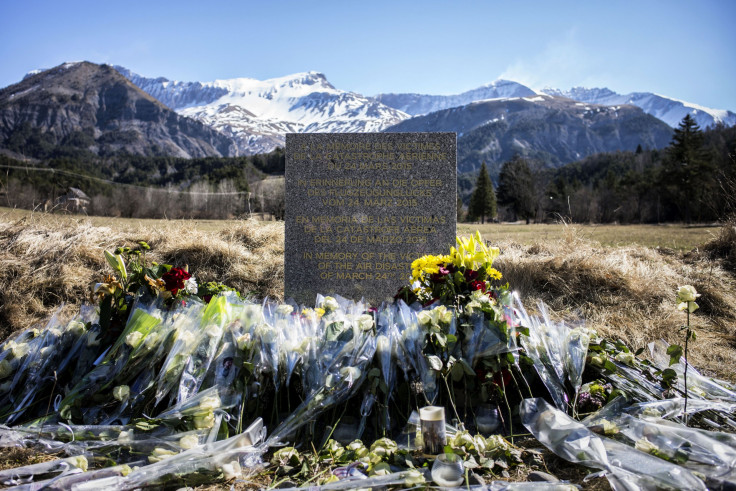 Andreas Lubitz, the Germanwings co-pilot that authorities believe deliberately crashed a commercial airliner this week, killing himself and 149 others, told a former girlfriend that he wanted to do something spectacular that would "change the system" and make everyone remember him, according to an interview the woman gave to German media.
A report from German newspaper Bild, citied by the Guardian, said that Lubitz's ex-girlfriend, whom the paper identified only as Mary W, said he told her last year: "One day I will do something that will change the whole system, and then all will know my name and remember it."
She added: "I never knew what he meant, but now it makes sense."
Mary also told the paper that Lubitz suffered from nightmares: "At night, he woke up and screamed: 'We're going down!', because he had nightmares. He knew how to hide from other people what was really going on inside."
German prosecutor Ralf Herrenbrueck said Friday that Lubitz had hidden an "existing illness," from the airline, and that police had found torn-up sick notes from a doctor that excused him from work on the day the crash took place.
A Germanwings representative later stipulated that the airline had not been presented with any medical note for Lubitz covering the day of the crash.
Authorities have not disclosed the nature of the illness that Lubitz is alleged to have concealed. On Friday, German media reports alleged that Lubtiz' flight training was interrupted for six months in 2009 because he was suffering from "psychological problems."
Some psychological conditions, including depression, do not exclude people from working as pilots. In 2010, the FAA lifted its blanket ban on pilots taking antidepressants, with a view toward trying to reduce any stigma surrounding mental health issues, and to ensure that pilots who needed help got it, rather than hid any condition.
Other motives raised as a possible explanation of Lubitz's actions include the fact that he had recently split from his girlfriend. He attempted to win her back by purchasing her an expensive car, which she did not accept, the Telegraph reported.
© Copyright IBTimes 2022. All rights reserved.
FOLLOW MORE IBT NEWS ON THE BELOW CHANNELS