Germanwings Plane Crash: Should Depressed Pilots Fly Commercial Planes?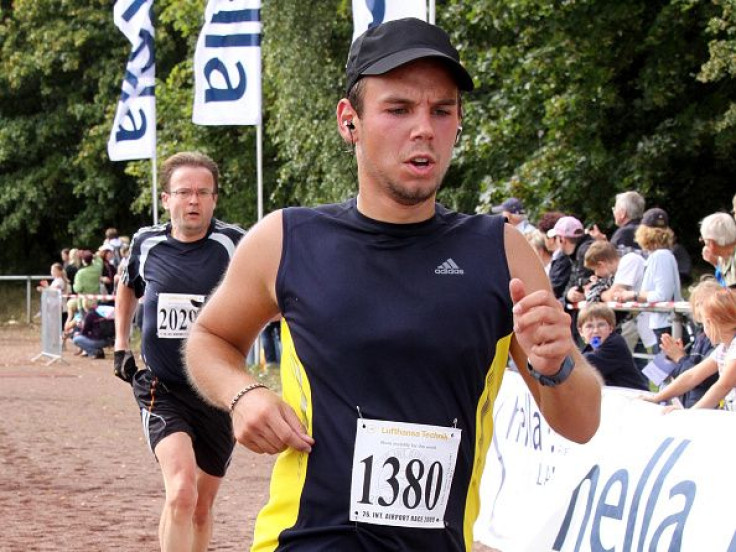 With news that Andreas Lubitz, the co-pilot who is accused of deliberately crashing Germanwings Flight 9525, struggled with depression, questions are being raised about the fitness of pilots with mental health issues to fly commerical planes. Should someone with depression be able to pilot a commercial plane?
"As a psychologist and a frequent flyer myself, I'd much rather have a pilot treated for depression effectively than one who has symptoms who's avoiding treatment because they're afraid of the repercussions," Dr. David Ballard told International Business Times. Ballard oversees the American Psychological Association's Center for Organizational Excellence, which looks at workplace issues.
"At some point in their lives, 1 in 3 or 1 in 5 people are going to experience some kind of mental health problem," he said. Ballard added that although the Germanwings air crash was a horrible event, accidents and fatalities related to pilot mental health issues are rare, and if there's a takeaway from this tragedy, it's that "fitness for duty" evaluations for pilots is crucial.
"If we create an environment and circumstances where people are going to hide it and avoid care, that's actually going to be more dangerous and more problematic," he said. "The reality is, mental health treatment works."
U.S. Regulations Stringent
In the U.S., it's required that pilots have "fitness for duty" evaluations every six months to a year, depending on their age. During those evaluations, if mental health issues come up, they are referred for additional psychological evaluation.
Brian Alexander, an aviation attorney for New York City-based Kreindler & Kreindler, told IBTimes that in his experience, although regulatory agencies in the U.S. and Europe are similar, U.S. standards are typically "more stringent." "Notably the agencies (FAA) set only the minimum requirements. All carriers are free to -- and often do -- put in place more stringent requirements," he said.
Lifted Ban On Antidepressants
In 2010, the FAA lifted its blanket ban on pilots taking antidepressants. "Now they allow pilots who have mild to moderate depressive disorders," said Ballard. "That includes major depression, dsythymic disorder, adjustment disorder with depressive symptoms, and so on -- if they're being treated with select antidepressant medication."
The FAA lifted its ban on pilots taking antidepressants for a couple reasons. "The psychopharmacological treatment of depression is not as problematic as it might have once been," said Ballard. Newer medications, for example, have fewer potentially problematic side effects like drowsiness or clouded thinking.
The FAA and the aviation industry also wanted to change the culture and reduce the stigma around mental health issues, added Ballard. Their aim: Prevent pilots from hiding mental health issues they might be facing and increase the likelihood they'd get treatment if they needed it.
"When you set up an environment where there's a stigma... where there's high risk that if you disclose it you might lose your job," said Ballard, "people are going to be motivated to hide it or not get treatment if it's going to cost you your livelihood."
Within the past 15 years, there have been several major aviation disasters with pilot suicide as the likely cause, including the 2013 Mozambique Airlines crash in Namibia, the Silkair Flight 185 crash in Palembang, Indonesia and the EgyptAir Flight 990 crash off the coast of Nantucket in 1999.
"While these events are rare, it is not unprecedented," said Alexander. "I think it behooves governmental regulators and the airlines to study and determine whether there are better ways to ensure and maintain the mental and emotional fitness of the men and women charged with responsibility for flying these large commercial aircraft."
© Copyright IBTimes 2023. All rights reserved.
FOLLOW MORE IBT NEWS ON THE BELOW CHANNELS