Germanwings Flight 9525 Update: Victims' Families To Visit Crash Site In French Alps As Mystery Deepens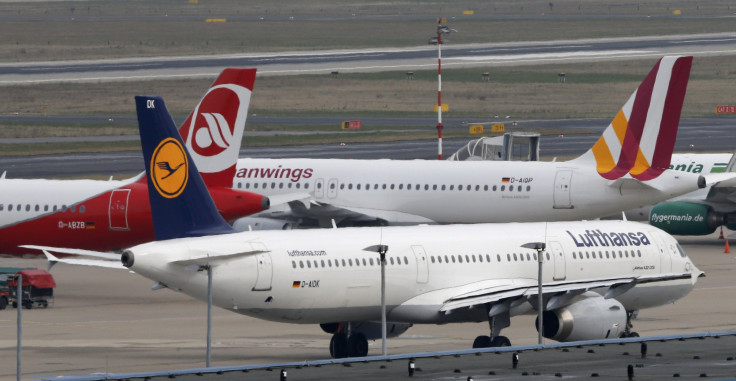 Families and friends of the 150 people on board Germanwings Flight 9525 will visit the crash site in southern France, authorities reportedly said Thursday. Lufthansa, which owns the German low-cost airline, will operate two special flights to transport the next of kin.
The relatives will board two flights -- one from Barcelona and one from Düsseldorf, bound for Marseille -- following which both groups will travel by road to the crash site in the French Alps, BBC reported. The news comes as helicopters began airlifting the remains of the victims from the crash site. French President Francois Hollande has vowed that authorities will do everything to find, identify and return the remains of the victims to their families.
The Airbus A320 crashed Tuesday while on its way from Barcelona to Düsseldorf killing all on board. Investigators are currently analyzing the black boxes to determine the cause of the crash. Ground control lost contact with the pilots about 30 minutes into the flight, around the time the aircraft reached its cruising altitude of nearly 38,000 feet.
On Wednesday, a senior military official involved in the investigation, and with access to the cockpit audio recordings, told the New York Times that one of the two pilots appeared to have been locked outside the cockpit as the plane descended toward the mountainside.
"The guy outside is knocking lightly on the door and there is no answer," the official, who remained anonymous, told the Times, citing the recordings. "And then he hits the door stronger and no answer. There is never an answer," he said, adding: "You can hear he is trying to smash the door down."
However, Lufthansa said that it could not confirm the Times report, and that it "will not take part in speculation on the causes of the crash," according to Reuters.
France's Interior Minister Bernard Cazeneuve reportedly ruled out a mid-air explosion. A Times report also stated that the debris from the crash -- tiny pieces rather than large chunks -- indicated that the plane did not explode in mid-air.
"The largest piece we have seen so far is the equivalent of a car door," Xavier Roy, the coordinator for emergency personnel at the crash site, told the Times.
Earlier, senior French and German officials had said that it was highly unlikely that there was any foul play in the crash. "According to the latest information there is no hard evidence that the crash was intentionally brought about by third parties," Interior Minister Thomas de Maiziere said Wednesday.
© Copyright IBTimes 2023. All rights reserved.