Getting A Credit Card: Is The Best Time To Get A New Credit Card Right Now? How To Find A Great Plan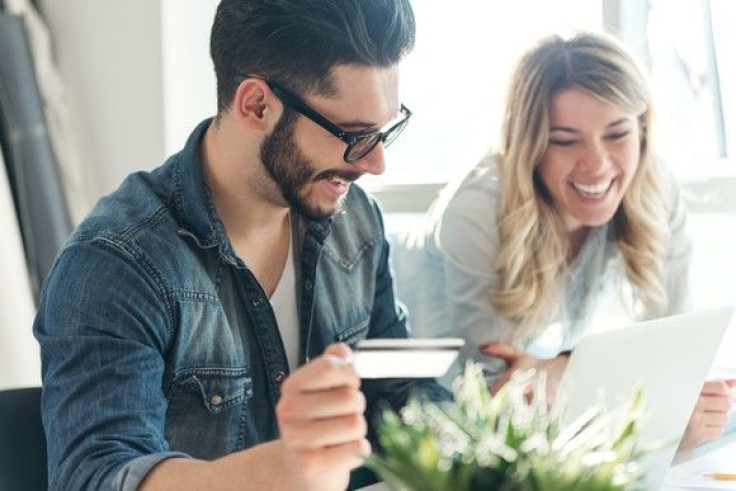 This article originally appeared in the Motley Fool.
Competition in the credit card industry has never been higher, and as a result, there has never been a better time to get a new credit card than right now. Introductory bonuses, reward rates, and no-interest introductory periods are all more generous than ever, and the industry average for annual fees continues to decline.
When lenders compete, consumers win
In recent years, competition among credit card issuers has heated up -- especially for consumers with great credit. It makes sense, as credit card debt comes with relatively high interest rates. Borrowers with excellent credit pay an average interest rate of more than 13% on credit card purchases, even though this group has little risk of defaulting.
To attract lucrative customers, credit card issuers have been consistently trying to one-up each other when it comes to introductory bonuses, 0% APR periods, and the rate at which cards earn rewards. Not long ago, a 21-month 0% APR period or a 2% reward rate on all purchases was unheard-of; now it's readily available.
According to WalletHub's credit card landscape report, here are some of the consumer-friendly trends in the credit card industry.
- The value of initial rewards bonuses hit a record high during the third quarter, with an average of $101.48 in cash or 15,664 points/miles. New applicants can now get 313% more cash or 123% more points/miles than they could in 2010.
- The average 0% APR introductory period for new purchases is 9.8 months, up 2.3% from a year ago.
- The average cash-back rewards rate has risen 2% from last year, and the average initial bonus has grown by 2.3%.
- For points/miles cards, the average initial bonus is up by 9.4% over the past year.
- The average annual fee has fallen for five straight quarters, down 5.85% over the past year.
- Foreign transaction fees have been falling and are now 20% lower than at the beginning of 2011.
One downside is that interest rates have been increasing slightly. Credit cards typically have variable interest rates, and given the widespread anticipation that the Federal Reserve will raise interest rates in December, it appears that credit card companies are adjusting their rates upward to compensate.
But I'm not saying this is the best time to carry a credit card balance. Rather, now is an excellent time to take advantage of lucrative introductory bonuses and 0% APR offers. If you can do that without paying the credit card issuers a dime in interest, then you'll be a big winner.
Examples of great credit card offers
Just to name a few, here are some of the best credit card offers on the market right now.
For a big introductory bonus, the recently introduced Chase Sapphire Reserve has been a game-changer. The card does have a hefty $450 annual fee, but it offers a 100,000-point introductory bonus after $4,000 in purchases within three months. That's worth $1,500 when redeemed for travel. The card also has a $300 annual credit for travel purchases and earns triple points on travel and dining expenses. If the Reserve is too rich for your blood, then the Chase Sapphire Preferred has a $95 annual fee and a bonus worth $625 on travel.
If you're looking to transfer a balance or make a new purchase without paying interest, the Citi Simplicity card has an industry-leading 21-month 0% APR introductory period on purchases and balance transfers, as well as no annual fee. The Chase Slate has a shorter 15-month 0% APR period, but it charges no balance-transfer fees for the first 60 days -- a unique perk in the credit card industry.
Finally, for a great reward rate, the Capital One Venture card earns a 2% reward rate on all purchases and has a relatively low $59 annual fee. In addition, the card offers a 40,000-mile bonus if you make $3,000 in purchases within three months.
These are just a few of the offers available right now, and many other cards come with benefits that might make more sense for you, so shop around.
The bottom line
To be clear, I'm not saying that you should run out and get a credit card you don't really need, or that you should buy a bunch of things you don't need just for the sake of taking advantage of the excellent credit card market.
However, if you have some holiday shopping or traveling to do that you were planning to pay for in full anyway, or if you were considering applying for a new credit card for your day-to-day expenses, then now is an excellent time to capitalize on the fierce competition among credit card issuers.
Matthew Frankel has no position in any stocks mentioned. The Motley Fool has no position in any of the stocks mentioned. Try any of our Foolish newsletter services free for 30 days. We Fools may not all hold the same opinions, but we all believe that considering a diverse range of insights makes us better investors. The Motley Fool has a disclosure policy.
© Copyright IBTimes 2023. All rights reserved.