Giant African Solar Power Project Could Light Up Millions Of British Homes, Tunisian Investors Say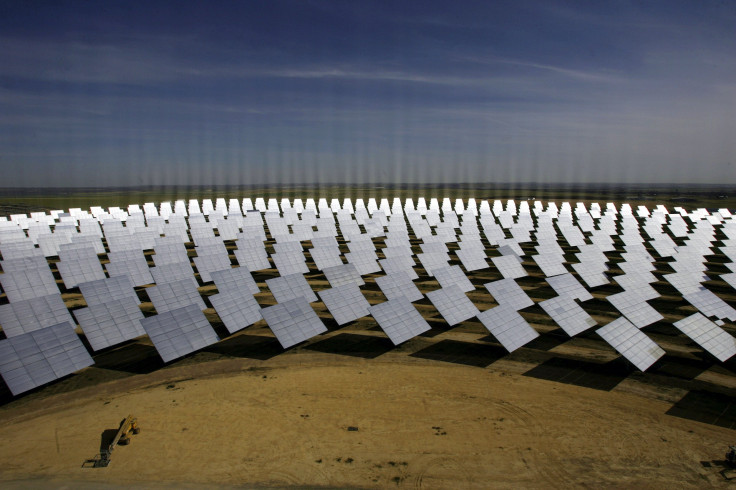 The sunbaked deserts of North Africa could soon supply power for millions of British homes. European and African investors are seeking funding from the U.K. government to help channel 2,000 megawatts of solar energy from Tunisia into Europe, BBC News reported Monday.
The developers are bidding for a contract with the U.K.'s Department for Energy and Climate Change, which recently began allowing clean energy projects not based in the U.K. to win government subsidies if they supply power to Britain. When finished, the solar development could power up as many as 2.5 million households in the U.K. by 2018, BBC said.
The news comes as a separate attempt to export solar power from North Africa and the Middle East has all but folded, Reuters reported last week. The massive project by Desertec Industrial Initiative, founded in Germany five years ago, aimed to help supply up to 15 percent of Europe's power from renewable energy projects from desert regions by 2050.
Desertec on Oct. 14 said only three of its 19 existing shareholders had decided to remain on board: Germany's RWE, Saudi Arabia's ACWA Power and China's State Grid. Paul van Son, Desertec's chief executive, blamed high costs for the other shareholders' withdrawal, Reuters noted. The project's expected budget topped 400 billion euros ($506 billion).
The TuNur project is a much smaller undertaking by comparison. The development is estimated to cost up to 10 billion euros ($12.7 billion) to build, according to the company. It would deploy "concentrated solar technology," which involves using thousands of large mirrors to concentrate the sun's rays onto a central tower, where light is turned into heat that can generate electricity. The power would be channeled into Europe via an underwater cable to Italy.
TuNur is a partnership between the British renewables investor Low Carbon, London-based developer Nur Energie and Tunisian investors. Kevin Sara, chief executive of TuNur, insisted that the project is "not a back-of-the-envelope fantasy," he told BBC, though he admitted that it is "risky like any big energy project is risky. … We are working with some of the largest engineering firms in the world. This is a serious project."
© Copyright IBTimes 2022. All rights reserved.
FOLLOW MORE IBT NEWS ON THE BELOW CHANNELS