Glamorous Cannes Turned into Armed Camp for G20 Summit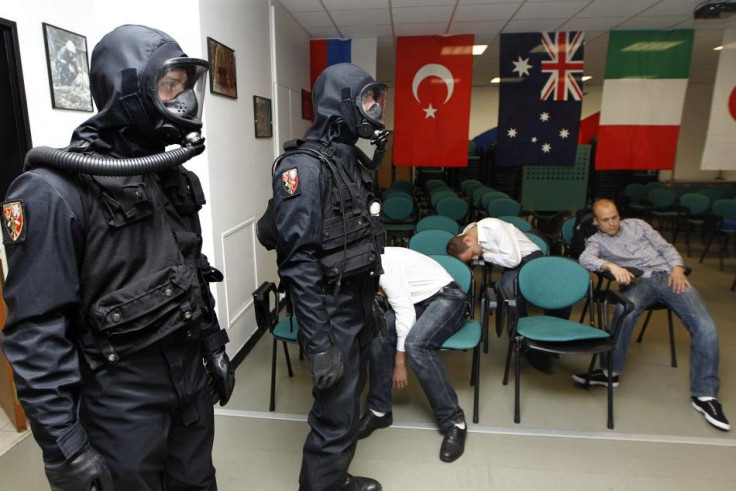 The glamorous and easy-going Riviera resort of Cannes turns into a fortified camp this week as French police prepare for the arrival of world leaders for a G20 summit set to be hijacked by fears that a euro zone crisis relief plan is unraveling.
Thousands of extra police have been deployed along the Mediterranean coast to stop protestors traveling the 30 km (19 miles) down from Nice, where they are being kept at arm's length, and sparking clashes that could disrupt the gathering.
Police have sealed off Cannes' famous waterfront, set up a second security perimeter around the old town and told 'Cannois' locals aged over 12 they must wear identity badges to move around their own city during the summit Thursday and Friday.
Tight security is common at G summits. But the sight of military-style troop maneuvers on the 'Croisette' beachfront is particularly striking, given that Cannes is better known as the setting for a star-studded film festival held each May.
Hotels usually filled with movie professionals and Hollywood A-listers, such as the Carlton and the Martinez, are behind a police cordon in Zone 1 -- the inner sanctum of the G20 -- and filled exclusively with G20 professionals for the week.
Boating is forbidden throughout the summit in Cannes harbor, where some of the world's largest yachts dock during the festival, and schools in the security zone stay closed for an extra four days after All Saints holidays this week.
Most restaurants in the warren of streets behind the Croisette will be closed for lack of customers, as only badged professionals are allowed near. For those inside the G20 world, hotels can provide a list of open restaurants.
Reinforcing the gloomy imagery, France's national weather service forecasts two days of grey skies, rain and stronger-than-usual winds on Thursday and Friday.
Dark clouds also hung over the euro zone, as Greece's prime minister announced that he would ask Greeks to approve austerity measures in a referendum, throwing a package of crisis measures agreed by EU leaders last week into uncertainty.
French President Nicolas Sarkozy and German Chancellor Angela Merkel will fly into Cannes on Wednesday to meet Greek officials, and Sarkozy will later dine with Chinese Premier Wen Jiabao.
Protesters have already set up base camps by Monday and were hard at work by Tuesday getting their message out.
On Tuesday, several hundred activists from around the world marched through Nice under the banner People First, Not Finance, voicing anger at the capitalist system, calling for an end to tax havens and more aid for the world's hungry.
Police are determined to keep protestors, who belong to non-profit groups ranging from Greenpeace to Attac and the Human Rights League, from reaching Cannes after protests turned violent at similar meetings in Genoa and London.
It's a bit frustrating, said Samantha Bolton, a spokeswoman for Action Aid, a non-profit anti-poverty group. We've been confined to a street in the north of Nice with police all around us and behind us.
Asked if protestors planned to try to access Cannes, she said: I don't think so -- you had to get accreditation weeks in advance if you wanted to go.
(Additional reporting by Claire Watson, editing by Paul Casciato)
© Copyright Thomson Reuters 2023. All rights reserved.