Global Coal Demand Hits New Record As Asian Economies Offset Declines In US, Europe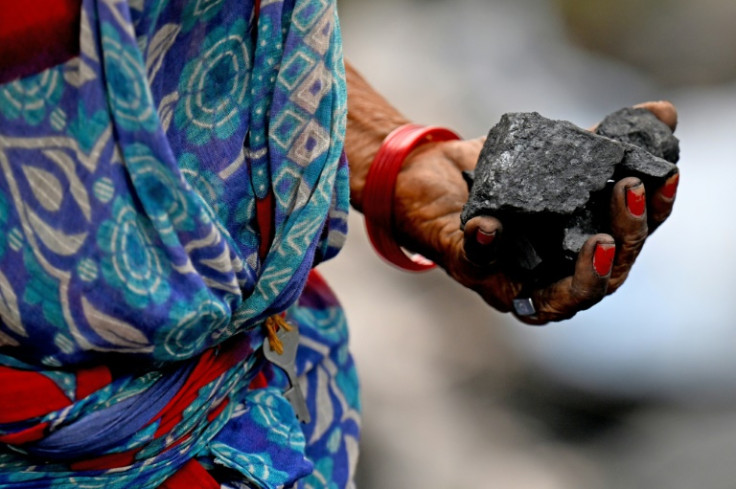 KEY POINTS
Global coal consumption reached an all-time high in 2022, with a 3.3% jump to 8.3 billion tons, an IEA report said
Coal demand fell by 24% in the U.S. and 16% in the European Union in the first half of 2023
Three out of every four tons of coal consumed in the world in 2023 is expected to by China, India and Southeast Asian countries
Global coal consumption hit a new record in 2022 with Asian countries driving up the demand for coal, according to a new report.
Coal consumption by countries like China, India and other Asian countries is offsetting the progress made by the U.S. and Europe, according to an International Energy Agency (IEA) report on the latest market update.
Figures show that global coal consumption reached an all-time high in 2022 with a 3.3% jump to 8.3 billion tons. The report also noted that coal consumption is expected to linger around the record level in 2023, while three out of every four tons of coal consumed in the world is expected to be attributed to China, India and Southeast Asian countries.
There are wide variations in coal consumption between geographic regions. The U.S. and European Union, owing to the growth of clean energy, saw a decline in their dependence on coal. Coal demand fell by 24% in the U.S. and by 16% in the European Union in the first half of 2023. The declining demand also fell faster in these regions than previously expected, the IEA report said.
On the other hand, countries like India and China — the two largest consumers — saw coal demand grow by more than 5% in the first half of 2023, thus offsetting declines in other parts of the globe.
The rising coal demand comes even as both India and China have taken efforts to transition to clean energy. A report by the nonproft Global Energy Monitor (GEM) noted that China is on track to meet its green energy targets for 2030, well ahead of schedule, and may even cross them by 2025. However, despite making notable strides in green energy, China falls back on coal when clean power runs short.
"Continued coal dependence is due to many factors – increasing demand for electricity, renewable capacity not growing fast enough, coal being perceived as good for baseload power, as well as for energy security, etc.," Gireesh Shrimali, the head of transition finance research at the Oxford Sustainable Finance Group and the technical lead in the secretariat for the U.K. Transition Plan taskforce, told International Business Times.
China and India together consumed twice as much coal as the rest of the world combined in 2021, and in 2023, their contribution to global coal consumption is estimated to be close to 70%. On the contrary, the U.S. and the European Union have managed to significantly bring down their coal demand and are expected to represent 10% of global coal consumption this year.
IEA Director of Energy Markets and Security Keisuke Sadamori said in the latest IEA report that Asian economies can reduce their reliance on coal through "greater policy efforts and investments – backed by stronger international cooperation" even as their energy needs are rapidly rising.
Subsides for coal can also be taken back and given to green energy instead, Shrimali added.
"Coal dependence can be reduced by rapid deployment – via supportive policies and markets – of renewables and battery storage, while reducing coal subsidies and channeling these subsidies (if needed) for renewables and battery storage," Shrimali told IBT.
© Copyright IBTimes 2023. All rights reserved.