India, Which Has An Ambitious Plan For Decarbonization, Approves 2 Coal Power Projects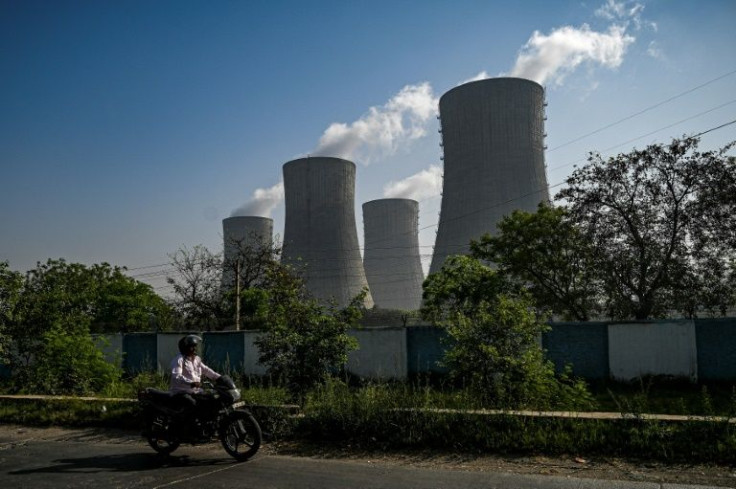 KEY POINTS
Two "Obra D" thermal power projects of 800MW each are approved in the Indian state of Uttar Pradesh
The approval came as power demands reached unprecedented levels this summer
Though the "ultra-supercritical" plants consume less coal, the looming question is if they will help India meet its green energy goals?
India has given the go-ahead for two "ultra-supercritical" thermal power plants, touted for consuming less coal, consequently raising questions about the country's persistent reliance on coal and how it impacts its ambitious green energy targets.
The two "Obra D" thermal power projects of 800MW each were approved in the northern Indian state of Uttar Pradesh with the aim of providing cheaper electricity to consumers. The first plant is expected to be complete in about four years.
Uttar Pradesh's Power Minister AK Sharma said the state saw the power demand reach "unprecedented" levels during the summer and it is expected to increase even further.
Hence, officials "approved two 800 MW Obra D power projects. Obra D will be the first 'ultra supercritical' thermal power projects in the state. It will be equipped with the latest technology that would require less coal consumption, thereby providing cheaper power to the consumers," Sharma said.
One of the main selling points of these ultra-supercritical power plants is their lower coal consumption.
"These plants demand less coal per megawatt-hour, resulting in reduced emissions (including carbon dioxide and mercury), greater efficiency, and lower fuel costs per megawatt," Manish Vaid, a junior fellow at Observer Research Foundation (ORF), told International Business Times.
"Ultra-super critical coal-based power plants will increase the supply of electricity without a proportional increase in carbon emissions," Lydia Powell with the ORF Centre for Resources Management told IBT.
Although the ultra-supercritical thermal power plants aim to supply cost-effective electricity with lower coal consumption, concerns still loom about whether it aligns with India's COP27 commitment to reduce the usage of coal.
India, the third biggest greenhouse gas emitter after China and the U.S., is extremely vulnerable to the effects of climate change. Extreme weather events in India are on the rise and have exacerbated problems for Indians, many of whom live in poverty.
"Poverty exposes people to rising temperatures, floods and drought more than 'climate change,'" Powell said. "As long as people remain dependent on subsistence farming and live in risky areas (such as coastal regions and river basins) as they cannot afford to live in air-conditioned urban flats they will be exposed to nature's dangers."
Heatwaves and floods have become a norm in India, which suffers an estimated annual loss of $87 billion due to extreme weather events. Climate change has also made heatwaves in India 30 times more likely.
In its efforts to transition to greener energy, India released its climate plan, known as Nationally Determined Contributions (NDCs), under the Paris Agreement in 2015 and updated it in 2022 with new targets to achieve the long-term goal of net zero emissions by 2070.
India is now committed to reducing the emissions intensity of its GDP by 45% and achieving about 50% cumulative electric power installed capacity from non-fossil fuel-based energy resources by 2030.
To achieve these targets, it is expected that the government would prioritize the construction of thermal power plants using either supercritical or ultra-supercritical technology, Vaid said.
"As per a study, a supercritical coal plant (in contrast to a traditional coal plant) can reduce waste heat by 25% and lower pollution and CO2 emissions by approximately the same percentage," he explained. "Nevertheless, these improvements fall short of meeting the ambitious climate targets set by the Paris Agreement, which demand swift and substantial decarbonization of the global energy system."
"Deep decarbonization and greening of the grids remain the only solution for India to meet its Paris Climate Targets when it comes to electricity generation," he added.
While emerging economies like India and China are taking efforts to transition to green energy, they still fall back on coal when clean power is not enough.
"As the Ukraine crisis has shown, even the EU used coal because having electricity is more important than having green electricity," Powell said.
China, which has made great strides in wind and solar power, is also an example of how emerging economies persistently rely on coal even today.
"Given China's outsized role in adding to carbon pollution, it needs to move away from coal power – fast. Yet when clean power runs short, including when climate-fueled drought shuts hydropower plants down, China falls back on coal. To succeed at emissions reduction, China needs to break that cycle," Alice C. Hill, a David M. Rubenstein senior fellow for energy and the environment at the think tank Council on Foreign Relations, previously told IBT.
© Copyright IBTimes 2023. All rights reserved.