Global Coronavirus Cases Hit Single-Day Record With 307,930 New Infections
KEY POINTS
Total daily cases of COVID-19 have reached another new high, breaking the previous mark of 306,000 on Sept. 6.
Sunday saw a new daily record of 307,930 due in part to outbreaks in the U.S., India and Brazil
WHO says 58 countries are experiencing a rise in cases as flu season approaches
COVID-19 continues its irresistible global spread ahead of the dangerous influenza season, with daily confirmed cases surging to a world record of 307,930 cases reported Sunday.
Total world cases rose to 28.64 million, while deaths increased by 5,537 to 917,417, according to data from the World Health Organization (WHO). The previous WHO record for new daily cases was 306,857 on Sept. 6.
Sunday's new toll, which was driven by mounting infections in the U.S., India and Brazil, is a grim reminder the disease is nowhere near being contained on a global scale.
WHO said India is currently driving the rise in total world cases whereas the U.S. was the contributing force over the past few months. India reported 94,372 new cases compared to 96,700 on Saturday, the record single-day high. The U.S. posted 45,523 new cases Sunday while Brazil reported 43,718.
The U.S. and India each suffered over 1,000 new deaths Sunday while Brazil reported 874 fatalities over the same 24-hour period. WHO reported a record 12,430 deaths on April 17.
India currently leads the world in daily new cases. It posted a global record last week with 97,570 cases reported in a single day, according to Reuters' data. India currently has 4.8 million cases, second worldwide only to the U.S. with its 6.4 million cases.
New COVID-19 cases are still rising in 58 countries such as Argentina, Indonesia, Morocco, Spain and Ukraine, said Reuters. On the other hand, new cases are on the decline in the U.S., which is now 40% lower than a peak of more than 74,300 new cases reported on July 19, based on WHO data. The U.S. had more than 45,000 new cases Sunday. Cases in Brazil, which stood at 44,000 on Sunday from a peak of 69,000 on July 31, are also easing.
The world reached the 290,000 daily new infections starting in August, based on WHO data. Total cases have ranged from a low of 211,000 on Aug. 25 to Sunday's record high of 307,930.
Three weeks ago, WHO was alarmed by a spike in new COVID-19 cases in Europe, which increased 5.6% to more than 4 million cases from June 7 to the week ended Aug. 23. This represented a 6% week-on-week jump, and an increase of 72% compared to the week ended June 7.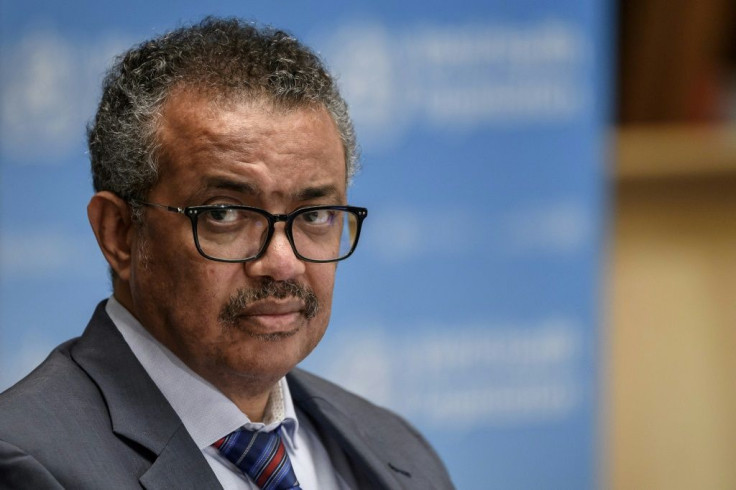 © Copyright IBTimes 2023. All rights reserved.