GM Recall: Canada Probes Fatal Accidents That Could Raise Ignition Switch Death Toll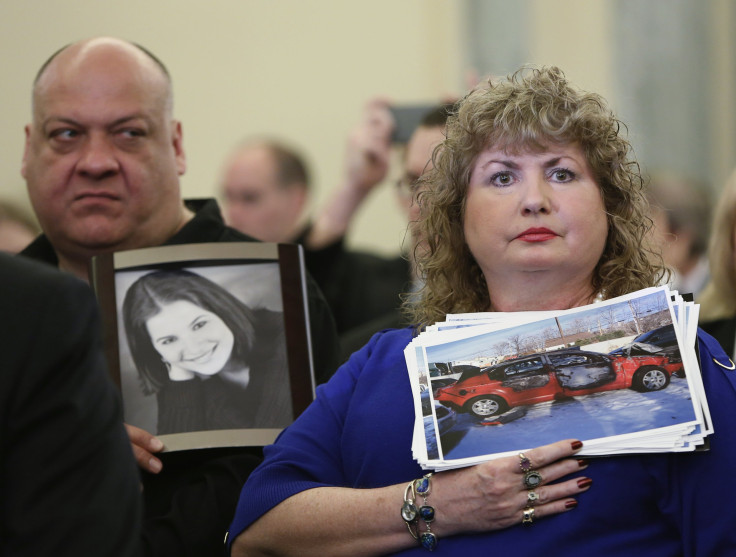 Canadian transport officials said Monday they are investigating whether two fatal crashes of General Motors Co. (NYSE:GM) cars are linked to a faulty ignition switch that killed at least 13 people and led to a recall of 2.6 million vehicles worldwide.
The news comes three days after North America's largest automaker confirmed it informed U.S. regulators of a dozen more crashes linked to the defect, putting the total accidents confirmed by GM at 47. This month GM was fined $35 million by U.S. transportation officials for not reacting quickly enough to the defect. Canada could follow suit with a similar action.
"There were two accidents into which we are currently having investigations which may be related to this defect and this recall and I can confirm that," Canadian Transport Minister Lisa Raitt told Reuters without disclosing the number of deaths in the two accidents.
Transport Canada received complaints about the crashes on June 2013 and April 2014. In both accidents the airbags failed to deploy. The faulty ignition switch causes the key to easily slide into the accessory position while the car is in motion, shutting off power and safety features.
Raitt also said her agency has received nine other complaints from drivers. GM Canada says it is cooperating with Canadian authorities.
GM recalled 2.6 million cars from the 2003-2010 model years, including the Saturn Ion and the Chevrolet Cobalt, to replace the defective switches. The U.S. National Highway Traffic Safety Administration told Reuters on Friday the final death toll related to the safety defect is "likely" to be more than 13.
The company has issued 29 recalls this year covering 15.8 million cars globally, including 13.8 million in the United States.
© Copyright IBTimes 2023. All rights reserved.