Is 'Goat Simulator' Real Or An April Fools' Day Joke? [VIDEO]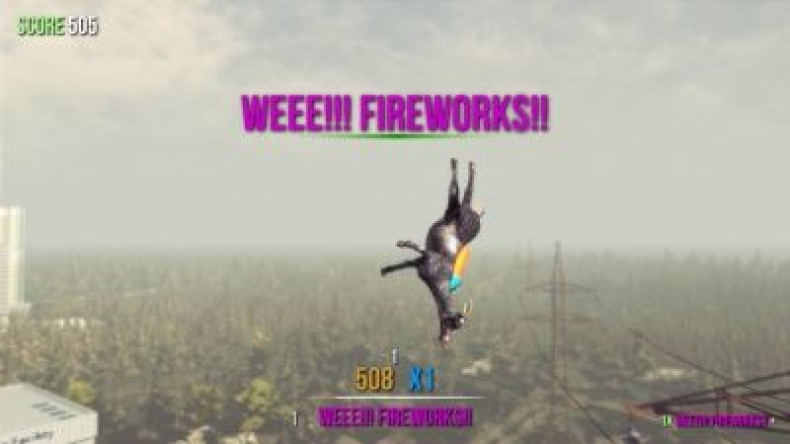 With April Fools' Day one day away, there are plenty of Internet pranks out there. But is the new video game "Goat Simulator" one of them?
The goal of "Goat Simulator" is for players to "get points for wrecking stuff." And, apparently the game's release date of April 1 isn't a joke. Coffee Stain Studios, the Swedish developer behind the game, seems to have anticipated that people might not think the game is real, for whatever reasons. In the FAQ section of its website, the first question is, "bro r u srs [sic.]"
"Yes," the developer responds. The game will be available starting Tuesday on Steam for $9.99. Those who preordered the game will have early access.
Coffee Stain Studios described the offbeat nature of the game as "like an old school skating game, except instead of being a skater, you're a goat, and instead of doing tricks, you wreck stuff. It brings next-gen goat simulation to YOU." The developer also cautioned that the game has "MILLIONS OF BUGS!"
"Goat Simulator" has been the talk of Reddit, and the game's creators are set to host an AMA on Monday. A post on the r/gaming subreddit had about 1,500 comments as of late this morning, and some Reddit users expressed mixed feelings about whether the game is real.
"Release date april 1st ... God please, no ... Let this be real," a user called peacockskeleton said.
"Hmmm, release date on April 1st. Suspicious," PlaidBaron added.
User ninzo09 may have captured the essence thought around "Goat Simulator" with this comment: "I don't see why it can't it [sic] be both a joke and real."
The "Goat Simulator" website has the following disclaimer:
"Goat Simulator is a small, broken and stupid game. I t was made in a couple of weeks so don't expect a game in the size and scope of GTA [Grand Theft Auto] with goats. In fact, you're better off not expecting anything at all actually. To be completely honest, it would be best if you'd spend your $10 on a hula hoop, a pile of bricks, or maybe a real-life goat."
Among the game's requirements are a PC running at least Windows XP SP3 and 2 gigabytes of RAM. You can check out the "Goat Simulator" trailer below: