Golden Shower Latest Update: Putin Responds, Denies Donald Trump Russian Blackmail Controversy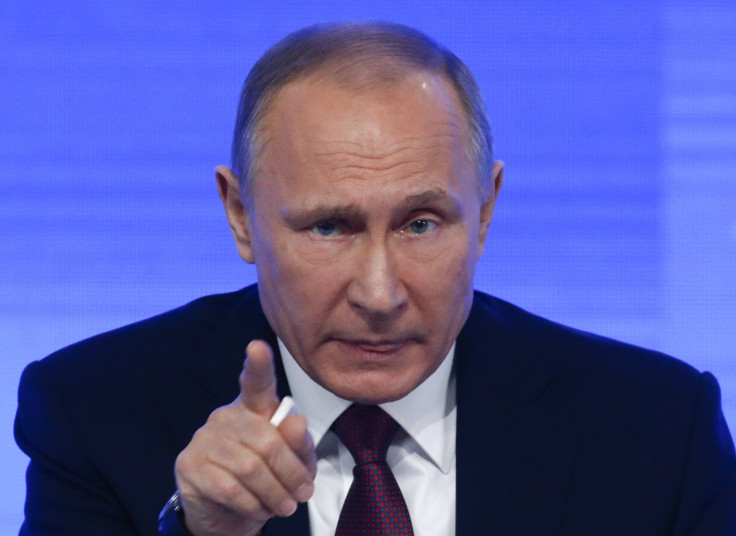 President Vladimir Putin denied Tuesday blackmailing President-elect Donald Trump and helping him win the 2016 presidential election, saying he did not know Trump outside of politics and had no reason to assist him.
"I don't know Mr. Trump personally, I have never met him and don't know what he will do on the international arena. So I have no grounds to attack him or criticize him for anything, or protect him or whatever," Putin said in a statement, according to RT.
An unsubstantiated document alleging that the Kremlin had compiled gathered compromising material on Trump surfaced last week when it was leaked by BuzzFeed News, sparking major controversy ahead of the president-elect's first press conference since being elected. The document had circulated among political and intelligence groups in Washington before being officially presented to Trump and President Barack Obama.
The document was believed to have been created by retired British intelligence officer Christopher Steele who put it together on behalf of a private firm previously hired by political opponents of Trump. Since its release, intelligence officials have been unable to verify the claims made by the document, but reports of factual errors and doubts to its authenticity have risen.
Among the allegations, the document claims in part that Trump hired prostitutes to urinate in front of him on a luxury hotel bed once used by President Barack Obama in Moscow. The sex act is known as a golden shower, but Trump has denied the claim.
Ties between Washington and Moscow declined significantly under the Obama administration. The two superpowers have found themselves at odds on major foreign policy issues such as the conflicts in Ukraine and Syria and witnessed large-scale military escalations in Europe. Trump, who takes office Friday, has expressed a desire to cooperate with Russia on the international stage. The president-elect and Putin have also denied accusations by U.S. intelligence officials that Moscow attempted to influence the election by engineering a series of hacks that led to private emails containing sensitive information by Democratic Party officials being leaked.
© Copyright IBTimes 2023. All rights reserved.
FOLLOW MORE IBT NEWS ON THE BELOW CHANNELS