Goldman Sachs' Lloyd Blankfein Will Keep His Two Roles After Vote Didn't Go Down, But Not So For JPMorgan Chase's Jamie Dimon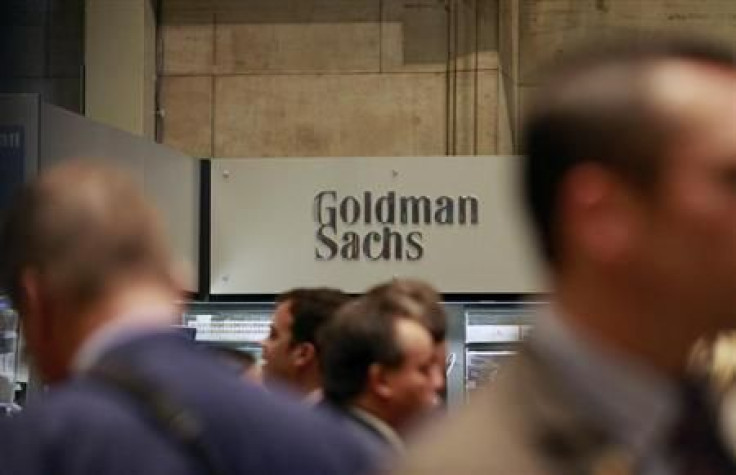 After cutting a deal with investors, Goldman Sachs chairman Lloyd Blankfein will be able to avoid a vote on his future as chairman, but not so for his counterpart at JPMorgan Chase, Jamie Dimon.
There will not be a referendum at Goldman's annual meeting in May to decide whether to remove one of Blankfein's roles -- he's chief executive and chairman, the Financial Times reported. The Change to Win Investment Group (CTW), a union pension-fund adviser, withdrew its motion after Goldman Sachs agreed to strengthen the role of lead director James Schiro, the news outlet said.
"We felt like Goldman Sachs made a very good-faith effort in enhancing the role of lead director," said Dieter Waizenegger, executive director of CTW. "We gained really enough comfort that at this point the lead director can be a check to the chief executive's role on the board."
Waizenegger also noted: "We were particularly struck by the contrast to JPMorgan."
Just two days before Goldman's meeting will take place in Salt Lake City, a shareholder vote will determine if Dimon, JP Morgan's chief executive and chairman, should have one of his titles removed. Forty percent of the vote was against him last year, the Financial Times noted.
CTW has been pressing for a change to the board structure at JPMorgan and expressing disappointment that the bank on Wednesday renominated risk committee members despite failures associated with the billions of dollars in trading losses linked to the "London Whale" dealings.
In a Wednesday letter to shareholders, Dimon apologized again for what happened in London.
"Let me be direct," he wrote. "The London Whale was the stupidest and most embarrassing situation I have ever been a part of," he wrote.
© Copyright IBTimes 2023. All rights reserved.