Goldman Sachs To Pay $5 Billion In US Justice Dept Mortgage Bond Pact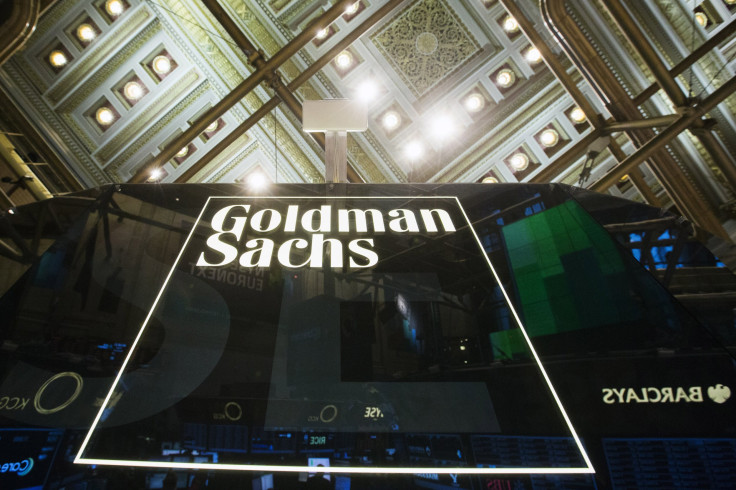 Financial regulators have won a $5.1 billion settlement with Goldman Sachs Group Inc. (GS.N) over the bank's questionable marketing of mortgage-backed financial products in the lead-up to the financial crisis, resolving a long-simmering investigation by the Justice Department, New York's attorney general and other authorities.
"This resolution holds Goldman Sachs accountable for its serious misconduct in falsely assuring investors that securities it sold were backed by sound mortgages, when it knew that they were full of mortgages that were likely to fail," Stuart Delery, the Justice Department's acting associate attorney general, said in an announcement.
Although the bank had previously divulged the size of the agreement in principle in January, documents released by the government shed new light on the behind-the-scenes processes by which Goldman bankers pushed risky mortgages into top-rated investment products, which regulators have said spurred the financial crisis.
From 2005 to 2007, Goldman took part in the gold rush for mortgage products, packaging large pools of home loans into securities. Issuers like Countrywide provided thousands of mortgages for Goldman to review before selling to clients as safe investments.
But a statement of facts prepared by regulators and affirmed by Goldman shows that the bank did not always live up to its promises to investors — to carefully review loans and screen out mortgages deemed risky. As the government and Goldman have now agreed, "significant percentages of the loans reviewed did not conform to the representations made to investors."
The Goldman Sachs Group Inc. (GS) | FindTheCompany
In one example, Goldman gathered together a pool of loans from originator New Century Mortgage Corp. Immediately employees raised questions, with one due diligence employee noting that the loans showed "extremely aggressive underwriting" practices.
The mortgage committee reviewed nearly a third of the loans. Of that sample, Goldman ended up dropping 25 percent of them over issues like missing documents or unreasonable incomes listed by borrowers. Yet despite the alarming error rate, the bank ended up issuing the security without reviewing the remaining 70 percent of the loans — and without disclosing the troubling inconsistencies to investors.
"Today's settlement is yet another acknowledgment by one of our leading financial institutions that it did not live up to the representations it made to investors," said U.S. Attorney Benjamin B. Wagner of the Eastern District of California. No individuals were named or penalized in the settlement, which settles civil claims arising from the Financial Institutions Reform, Recovery and Enforcement Act.
The settlement was split between fines and consumer relief, with $2.4 billion going directly to government coffers. Three states received payouts, with New York winning the most at $190 million. The bank is required to provide $1.8 billion in consumer relief, including loan modifications and financing to affordable housing.
The accord represents one of the final regulatory actions from a multiagency working group formed in 2012 to go after financial institutions implicated in the global financial crisis, which was touched off by the implosion of the subprime mortgage market in 2007 and 2008.
The disconnect between public knowledge of the growing mortgage bubble and what financial industry insiders knew sparked outrage after the crisis hit, and the documents released by the Justice Department make clear that Goldman's appraisal of the market diverged markedly with that of the broader public.
At one point in 2006, as Goldman was stuffing mortgages originated by Countrywide into a new security offering, a manager sent around a "very bullish" research report that concluded Countrywide stock was a good buy. But Goldman employees tasked with communicating with Countrywide and reviewing its loans saw a different reality.
In response to the report, the head of due diligence, who had just reviewed six pools of Countrywide mortgages, gave a cryptic response:
"If they only knew . . . . . . . . . . . . . . . . . . . . . . . . . . . . . . . . . ."
FOR FREE to continue reading
✔️ Unlock the full content of International Business Times UK for free
offer available for a limited time only
✔️ Easily manage your Newsletters subscriptions and save your favourite articles
✔️ No payment method required
Already have an account?
Log in
© Copyright IBTimes 2023. All rights reserved.