Google Drive: How Is The Cloud Storage Service Different Than Dropbox, Skydrive and iCloud? [VIDEO]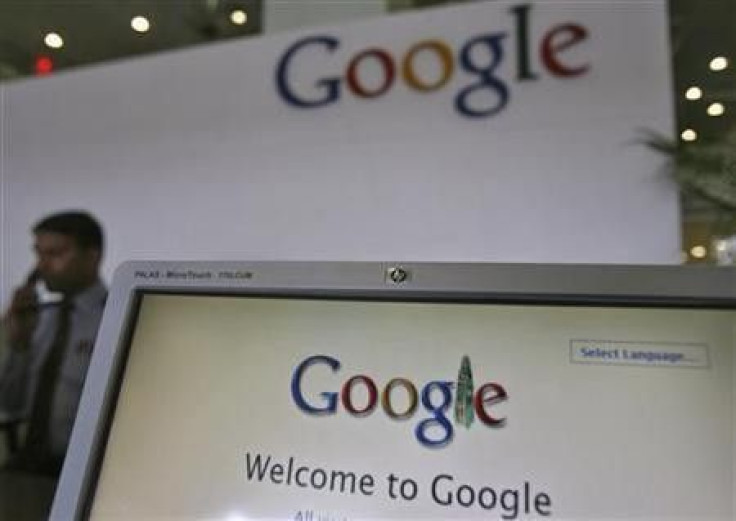 Google entered the world of cloud computing on April 24, announcing the release of Google Drive.
The service, much like that of Dropbox, Apple's iCloud and Microsoft's SkyDrive, gives users 5GB of free remote storage and additional space for a monthly fee.
The new Google feature, as it comes as no surprise to techies, puts the search engine giant right in competition with Apple and Microsoft, as Drive already lets users store email and other documents.
For those who don't know, Cloud computing is a feature that allows users to sore documents and files on remote servers.
Its main goal is to make hard drive, and other similar devices, a thing of the past, as well as making it easier to seamlessly share, either with others or between multiple devices like laptops, phones and tablets.
Google Drive is everywhere you are -- on the web, in your home, at the office and on the go, reads Google's promotional page for the service. So wherever you are, your stuff is just ... there. Ready to go, ready to share.
But now that Google Drive is available for use, the one question on everybody's mind is, how is it different from all the other file storage services?
Dropbox is the name that is synonymous with cloud storage as it was the first. Microsoft came on fairly strong afterward with their SkyDrive service. And as it is no surprise to anyone, Apple's iCloud trumped them all by providing an unbeatable backup/syncing experience for users of iOS and Mac. But the real question is how do they all match up in a side-by-side comparison?
Dropbox
While Dropbox is known extremely well in the world of cloud storage, it only offers 2GB of storage space. With it's easy-to-use functionality, it's works well with most platforms, as it has it has clients for Windows, OS X, and Linux, as well as iOS (iPad and iPhone), Android, and even Blackberry. Another great feature of Dropbox is its file recovering features -- a one-month history of your work is kept so that you can undo changes to files and even undelete them.
Finally, there's Dropbox Teams, which allows you to upgrade for 1,000GB or more storage for a more costly rate. This is mostly for businesses, especially those that have the need for such cloud storage.
SkyDrive
When Microsoft SkyDrive came out after Dropbox, it trumped the competition. Offering free storage space up to 25GB (Dropbox offers 2GB) the service came under scrutiny for its lack of features. That all changed on April 24 when the company pushed out an update for existing Windows, OS X, iOS and Windows Phone SkyDrive apps. The update allows users to browse and access files on their PC quickly and securely from anywhere in the world that they have an Internet connection.
But as Microsoft estimated that most SkyDrive users only require 7GB or less of storage, they have knocked down the amount of free storage from 25GB to 7GB, unless you're an older user of the service, in which case you can keep your 25GB for free.
Nevertheless, 7GB is still more than three time more than the storage offered by Dropbox. If you do need additional storage, however, it is available for a cheaper price than Dropbox. To get 100GB of storage on Dropbox, it will cost you $199 a year (or $19.99 a month). SkyDrive, on the other hand, charges only $50 a year.
Apple iCloud
People who use Apple Products are most likely to go with iCloud. The service allows user to backup iOS devices to the cloud and sync photos and documents across all devices. As Apple gives users 5GB of free storage to start, with a 50 GB storage upgrade available (totaling 55GB available) for $100, the company provides more than enough space to stretch your legs. One downside to the service is that iCloud offers far more features tailored towards Apple users than it does towards users of other platforms.
Google Drive
Getting right to it, Google Drive offers 5GB of storage for free (more than Dropbox) and is said to tie in very well with the Google platform, which is no surprise.
The service launches with Android app for smartphones and tablets running Google's mobile operating system and in conjunction with 20 third-party apps.
One big feature of Google Drive is a search feature that will allow users to comb through more than 30 types of files, such as Google docs or PDFs. There's also a limited image-search feature, driven by Google Goggles technology that can recognize famous faces and landmarks, such as Mount Everest.
The service will immediately be available for PCs and Macs, as well as Android. iPhone and iPad availability is promised soon.
Google Drive Promotional Video

© Copyright IBTimes 2022. All rights reserved.
FOLLOW MORE IBT NEWS ON THE BELOW CHANNELS