Google Home Devices Can Now Play Music To Bluetooth Speakers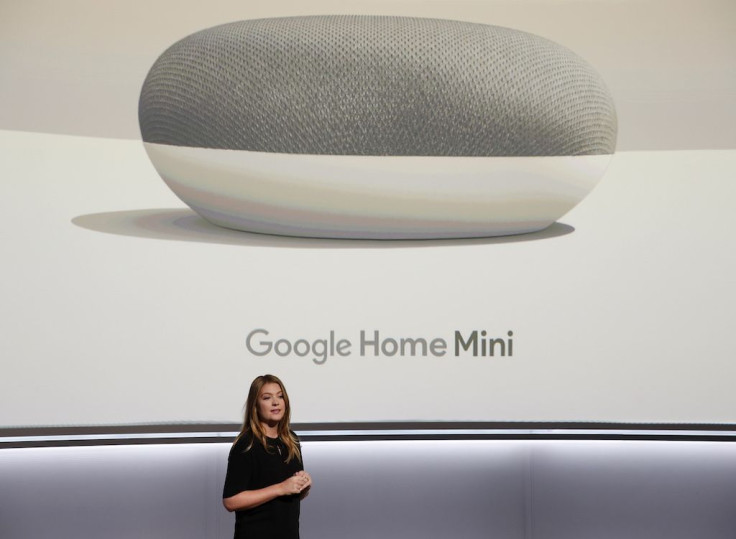 Google has released an update to its Google Home devices and it now lets users connect their smart speakers to Bluetooth speakers. The update is great for Google Home Mini users who may want a better listening experience, or for those who want to use their smart speakers for multi-room listening.
"We brought this feature to life after hearing how much you wanted to amp up the sound with your Google Home Mini," Google said on its blog. "Now any of your Google Home devices can connect to other Bluetooth speakers so you can control your entertainment experience simply using the sound of your voice."
To pair a Google Home device to a Bluetooth speaker, users must first open the Google Home app on their mobile device. Next, users must go to "device settings" and follow the on-screen instructions on how to pair the Google Home to Bluetooth speakers. Users can also set a specific Bluetooth speaker as their default speaker so their Google Home can pair to it automatically in the future.
Once users are able to pair their Google Home device to a Bluetooth speaker, they will be able to ask Assistant to play music using voice commands. Users won't even have to tell Assistant which Bluetooth speaker to play the tack as long as they've already paired the Google Home through the Home app. All of the same voice commands will work when playing through a Bluetooth speaker, like asking Assistant to turn the volume up or down.
Users will also be able to connect their Google Home devices to a group of Bluetooth speakers to experience multi-room audio listening. Users will be able to do this by grouping a set of Bluetooth speakers in the Google Home app.
"These features work across the entire Home family," Google said. "Note you'll still need to talk to your Google Home device—not the connected Bluetooth speakers—for queries like asking questions, getting weather updates and using smart home commands. Together, Google Home and Bluetooth speakers make the perfect arrangement for amping up the music throughout your entire home."
Support for connecting to Bluetoth speakers was once a feature that Amazon's Echo Dot had over the Google Home Mini, as pointed out by Android Central. With Google now bringing in the same feature to its own line of smart speakers, it now looks like the Home Mini is looking a bit more attractive than the Echo Dot.
© Copyright IBTimes 2023. All rights reserved.