Google Launches Android Oreo (Go Edition) For Low-End Smartphones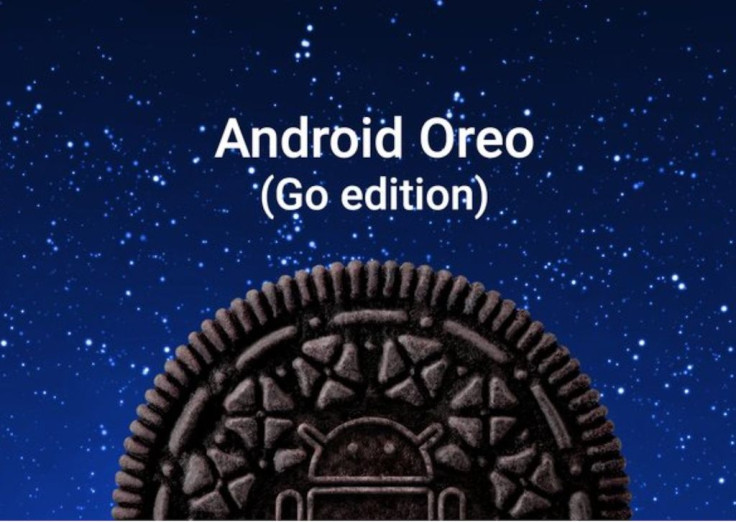 Google has announced that it's finally launching Android Oreo (Go edition) tomorrow for developers. This version of the Android mobile operating system will run smoother on low-end devices, but it is also compatible with flagship smartphones.
Originally introduced as Android Go back in May during the Google I/O 2017 conference, Android Oreo (Go edition) will be part of Android 8.1 update, which will be released tomorrow. Android Go will be accessible to smartphone makers and developers first, while users should expect the software to be available soon on upcoming new devices.
Smartphones that are compatible with with Android Oreo (Go edition) are those that only have 512MB to 1GB of RAM. This version of Android is intended for low-end smartphones and is designed to run smoothly while also providing the full features of the Android operating system. The Android Oreo (Go edition) improves performance and storage through data management and comes with all security benefits built-in.
Google's suite of apps have been optimized to be lighter and are designed to meet the needs of users who are going online for the very first time. An example of an optimized app is YouTube Go, which is able to preview videos first even before loading it. Optimized apps will use less RAM, storage and mobile data. These apps will also be promoted on the Google Play Store with the new section called "Optimized for your device." There's also a "Go" version of the Play Store, which will only display lightweight apps.
"We enhanced Android Oreo (Go edition) for speed and reliability on entry-level devices, which means the average app is now 15 percent faster on devices running Android Oreo (Go edition)," Google said.
Additionally, Android Oreo (Go edition) also fixes the common problem with devices that have smaller storage space. Google says that all of its pre-installed apps in Android Oreo (Go edition) will now take up 50 percent less space, which doubles the amount of available storage for entry-level devices.
"Devices running Android Oreo (Go edition) also come with Google's data saver features turned on by default. For example, Data Saver in Chrome saves the average user more than 600MB of data per year," Google said. "You can also manage which apps can use background data with our built-in data saver feature, giving you more control over how your data is used."
All of these features are great for users who have cheap devices with meager internal specs. As for the overall user experience, Android Oreo (Go edition) will function very similarly to the regular version of Android. This means that all of these optimizations and features are all happening in the background. The Go edition will be close to indistinguishable from the regular version of Android Oreo, according to TechCrunch.
Google announced the launch of Android Oreo (Go edition) in India, which is also intended to be the company's key market for the new operating system since it currently has more Android users than the United States. Devices that have the Go edition installed should start shipping early next year.
© Copyright IBTimes 2023. All rights reserved.
FOLLOW MORE IBT NEWS ON THE BELOW CHANNELS