Google Play - Is Apple App Store Under Threat?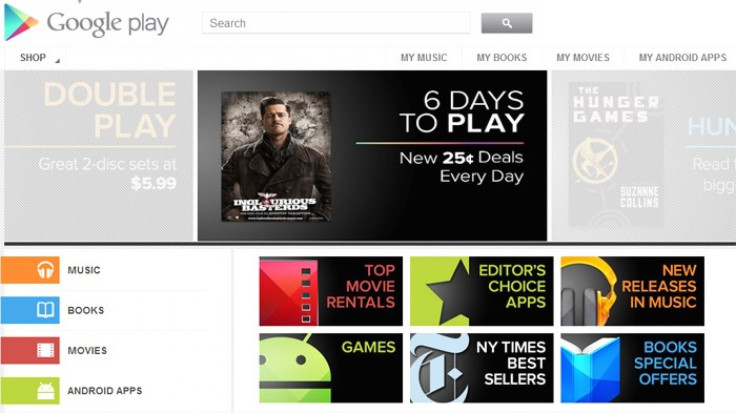 Probably, you know what Android Market is. For Android users, Google has launched another similar service - Google Play, which combines Android Market, Google Music and e-book store into one, along with movies rental and cloud-storage options.
The online service of Google Play is also accessible at play.google.com. Looking at the Web site for first time makes us think that it is Android Market with a redesigned look. But, Google Play offers a lot more than Android Market. There are three newly added sections in Google Play – Movies, Music and e-book.
Google Play can store up to 20,000 music songs online as a free candy. You can also pay to get more storage. In Movies section, Google is offering thousands of popular movies to rent. Anyone with a Google Account can login and start purchasing at Google Play.
This cloud-based service stores everything on Google servers. So user library is accessible from any android device and even from computer.
Google Play is entirely cloud-based so all your music, movies, books, and apps are stored online, always available to you, and you never have to worry about losing them or moving them again, said Jamie Rosenberg, Director of digital content at Google.
Google Play sounds like Android alternative to Apple's iTunes Store. Apple Store offers music, movies, apps and games. Now Google Play also offers the same. And for some offerings, it overruns Apple's store. For instance, Google Play lets you store 20,000 songs online. On the other hand, the iCloud allows you to store 25,000 songs but charges $25 annually if any of the 25,000 songs stored online is not purchased through iTunes Store. At Google Play, you can upload your own music. But, movies cannot be uploaded. For that you have to purchase them through the store itself.
With movie rental feature and e-book offering, Google Play is a serious threat to App Store. Moreover, Google is giving heavy discounts on first week of debut of Play Store. Selected movie titles can be rented at cost of $0.99, while Android Market top apps are available at 50% discount. So, if you are one of those droid guys, then you better check out play.google.com. Google is also planning to release the same app on iOS platform.
MUST READ - Google Nexus Tablet Release Date: Kindle Fire Killer Coming in May?
MUST READ - iPhone 5 Release Date and Features Rumors: What Can the New iPad Tell Us? (PHOTOS)
MUST READ - Galaxy S2 to Get ICS Update on March 10: A Threat to iPhone 4S?
© Copyright IBTimes 2023. All rights reserved.