Google Removes Chrome Apps From Web Store, Shifting To Progressive Web Apps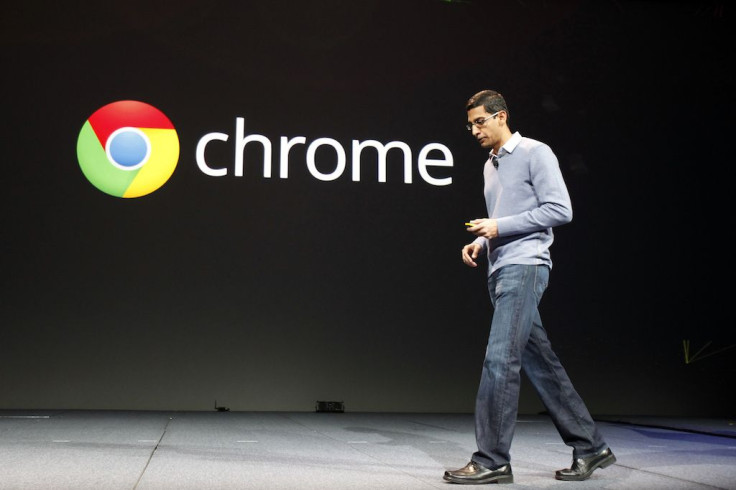 Google has shut down the "Apps" section of the Chrome Web Store as it pushes for Progressive Web Apps. Users of Google Chrome on Mac, Linus and Windows PCs will no longer be able to download and install Chrome Apps from now on.
The removal of apps from the Chrome Web Store was actually first announced by Google back in August 2016. The company explained that it decided to shutter apps from the Chrome browser simply because not a lot of people were actually using them.
"As we continue our efforts to simplify Chrome, we believe it's time to begin the evolution away from the Chrome apps platform. There are two types of Chrome apps: packaged apps and hosted apps," Google explained in a blog post from last year. "Today, approximately 1% of users on Windows, Mac and Linux actively use Chrome packaged apps, and most hosted apps are already implemented as regular web apps. We will be removing support for packaged and hosted apps from Chrome on Windows, Mac, and Linux over the next two years."
Yesterday, Google kept its promise by completely removing apps from the Chrome Web Store. All Chrome Apps that have already been installed on Chrome browsers will also cease to function sometime in early 2018. However, Chrome users who just browse the web will still be able to download and install extensions and themes.
Users who have Chrome OS laptops won't have to worry since they will still continue to have access to Chrome apps for the foreseeable future, according to Engadget. Google hasn't announced anything yet for Chrome OS, but it's likely that Chrome apps might go away, too. Chromebooks are already capable of running some Android apps and apps on the Chrome browser would seem redundant.
With the removal of Chrome apps, Google wants developers to start adopting Progressive Web Apps (PWAs) for Mac, Linux and Windows PCs. PWAs can work across multiple browsers even on mobile devices, and can deliver an app-like experience to desktop websites. An example of a PWA is a website that can display webpages in fullscreen. Another example of a PWA website is one where it can be "installed" and added to the user's home screen. Other features of a PWA website include integrated push notifications and some offline capabilities, according to Ars Technica.
PWAs already work on the Chrome app for Android devices. When Google's done working on PWAs on Android, the company could move forward by bringing it to other versions of the Chrome web browser.
Another great thing about Progressive Web Apps is that it's not exclusive to Google's Chrome web browser because it uses all existing W3C (World Wide Web Consortium) standards. PWAs already work on Samsung's own web browser on its Android smartphones and Android versions of Firefox and Opera. Microsoft already announced that it's bringing PWAs to Windows 10, while Apple is in early stages to bring it to the Safari web browser. Google says it's planning to bring PWA desktop apps to Chrome sometime in mid-2018.
© Copyright IBTimes 2023. All rights reserved.