Google Testing Autoplay Videos In Search Results Starting With Movie Trailers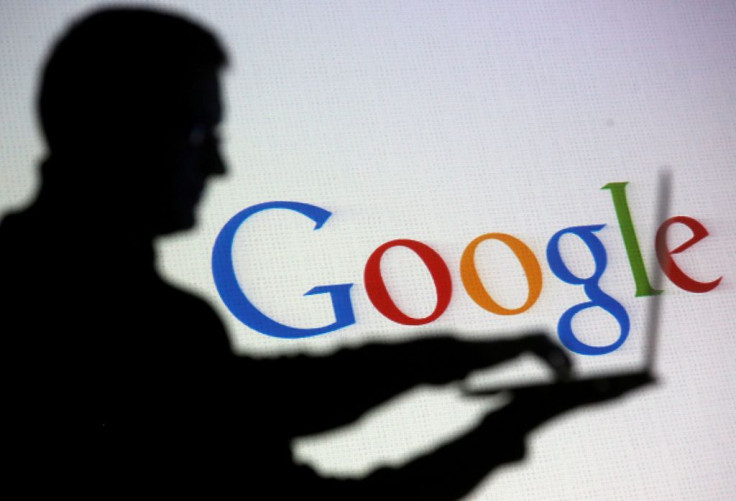 It's been discovered recently that Google is testing a feature that would autoplay videos directly in search results. Right now, it appears this functionality only works when a user's search query is related to movies and TV shows.
Google's autoplay videos in search results was first spotted by Jennifer Slegg from the search specialist website The SEM Post. Slegg claims that autoplaying videos will appear on the right-hand side of search results inside the knowledge panel. Some ad blockers and web browsers are able to prevent videos from playing automatically, however.
Videos would play without sound and users would have to click on them to enable the audio. Videos also appear to only play once without any ads, and they don't replay automatically. However, Slegg claims that when she clicked a trailer for "The LEGO Ninjago Movie" to play on YouTube, it did play a pre-roll video ad before playing the actual trailer.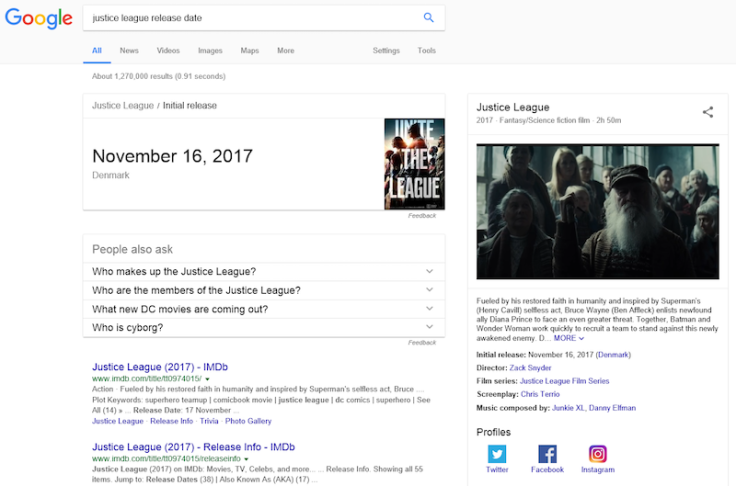 READ: Pixel 2, XL 2 Rumors: Renders Show Google Phones Without Headphone Jack​
Autoplay videos also seem to appear regardless of how specific a user's Google search is. If users search for a movie's release date or other information related to it, trailers would still autoplay in the results. When users do search for a specific movie trailer, the videos will autoplay in the main search results instead of the knowledge panel on the right-hand side.
Right now, it seems as though that autoplay videos in Google search results are only appearing for select users and it's restricted to searches related to movies and possibly TV shows.
"We are constantly experimenting with ways to improve the Search experience for our users, but have no plans to announce at this time," a Google spokesperson said. Google also told the Search Engine Land that this is part of a "small experiment."
Another important thing to point out is that autoplay videos in Google search results only works on desktop. If users search for movies on their web browser on mobile devices, the trailer will still appear in the knowledge panel but it requires a tap in order to play. The same can't be said for Google's main app for Android devices.
Android Police has discovered that the Google app now comes with a new toggle for autoplaying videos in search results. This means that some users might already be experiencing these new autoplaying trailers when they use the Google app in making searches.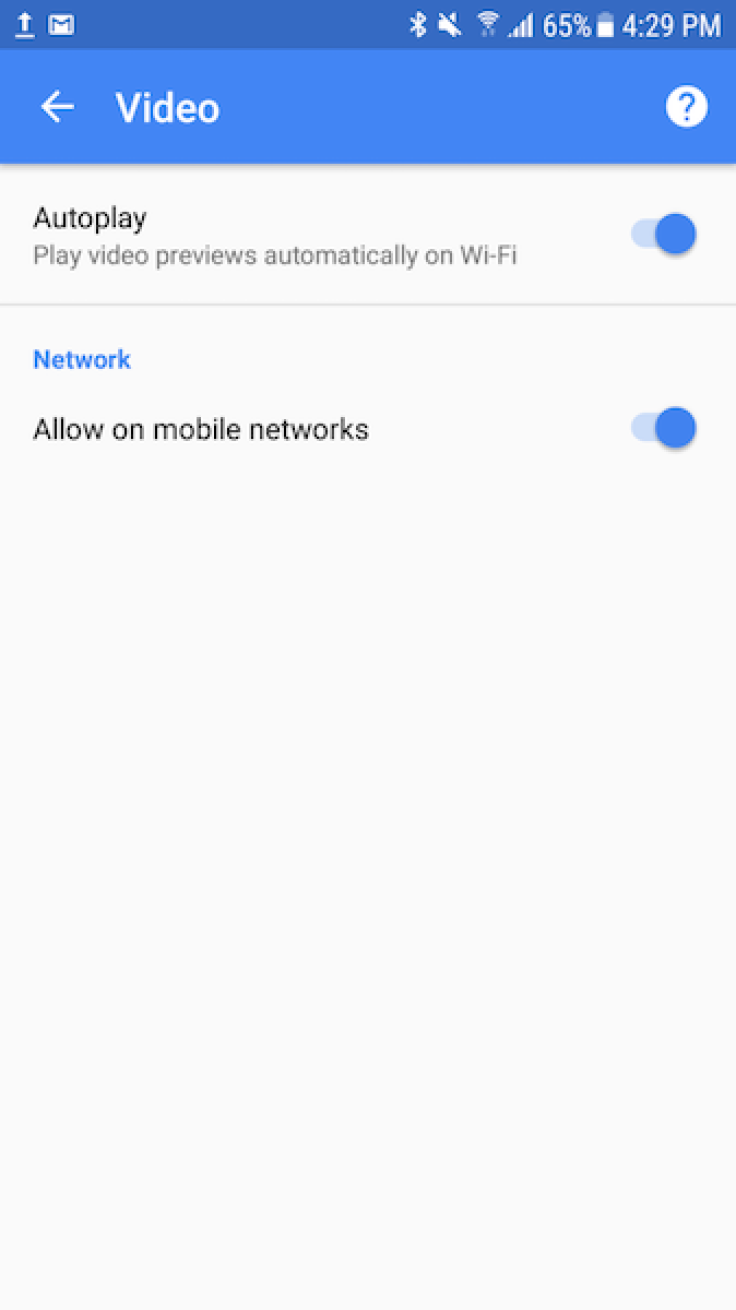 READ: Facebook Reportedly Planning To Release Smart Speaker With 15-Inch Touchscreen In 2018​
With Google already experimenting with autoplaying videos directly in its search results, it would be interesting to see how users are going to respond. When Facebook introduced videos in the News Feed that plays automatically, it wasn't received so well by users. Facebook was once again criticized when it announced that videos in the News Feed will soon start playing automatically with sound. Facebook's autoplaying feature is gradually being rolled out to users worldwide.
"After testing sound on in News Feed and hearing positive feedback, we're slowly bringing it to more people. With this update, sound fades in and out as you scroll through videos in News Feed, bringing those videos to life," Facebook said in February.
Google's addition of autoplaying videos could become an annoyance and it could also eat up user's data if they're on mobile devices. What's also concerning here is whether Google plans to use this feature for ads in the future. Since this is just a test for now, there's a possibility it might not even be officially rolled out to everyone.
© Copyright IBTimes 2023. All rights reserved.