Facebook Reportedly Planning To Release Smart Speaker With 15-Inch Touchscreen In 2018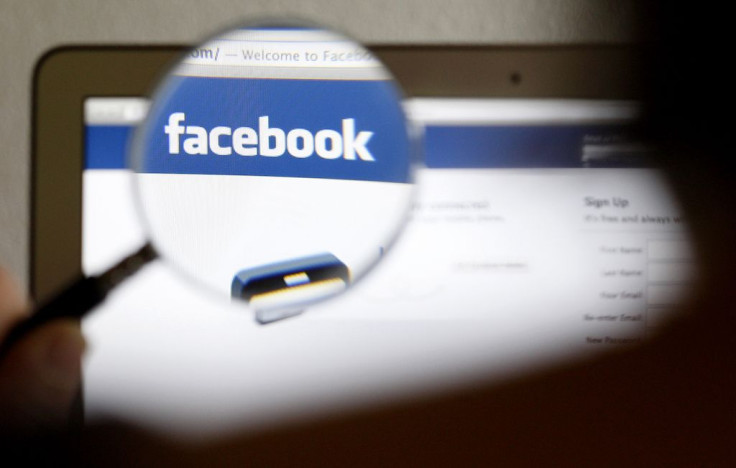 A new report claims Facebook is planning to release a smart speaker in 2018. Facebook's smart speaker is rumored to arrive with a 15-inch touchscreen display and will compete against similar products from Amazon, Google and Apple.
This new Facebook smart speaker was first reported by Digitimes, which cited supply chain sources. The site claims the new smart speaker will be manufactured by Pegatron Technology, and will be released some time during the first quarter of 2018.
Pegatron is a Taiwan-based manufacturer that's also responsible for fulfilling orders for Apple's iPhones and Microsoft's Xbox One and Surface devices. The report claims that a small pilot production for Facebook's smart speaker has already begun at Pegatron's plants in China.
READ: Apple, Google, Facebook, Amazon Spent $13 Million Lobbying Trump And DC​
Facebook's smart speaker will allegedly feature a 15-inch display, the only smart speaker that we know of that features that size of a screen on this type of device. Amazon's Alexa-powered Echo Show does feature a touchscreen display, but that only measures 7 inches.
The reason for the large touchscreen display is because Facebook wants to focus more on showing images instead of voice recognition technology, the report says. The 15-inch panels for Facebook's smart speaker is said to be supplied by LG Display using in-cell technology.
There was no mention of a digital assistant in the report, and it seems to suggest there won't be any. It seems Facebook wants its users to interact with the smart speaker through the 15-inch touchscreen display. The device's external chassis is also said to be constructed using magnesium-aluminum-alloy.
The last interesting tidbit from the report is that Facebook's smart speaker is said have been designed by Building 8, Facebook's secretive experimental division. Building 8 is being led by Regina Dugan, who once served as director of DARPA and was also the vice president of engineering for Google.
IBT reported last week that Building 8 filed for a patent describing a product that's a "modular electromechanical device" which features a microphone, speaker, touchscreen display and GPS. The device was also coyly described as functioning as a phone or a smart speaker.
It's very likely that the device described in that patent filing is Facebook's upcoming smart speaker. However, Facebook has not confirmed the existence of the device just yet.
Joining Dugan at Building 8 is also Bernard Richardson as the division's head of new product introduction. Richardson also worked for Amazon's Lab126 as its principal technical manager, and is believed to have worked on Amazon's Echo smart speakers.
READ: Facebook Is Working On A Modular Device That Can Function Like A Smartphone Or Smart Speaker​
Facebook's plan to enter the smart speaker market signals the growing interest in the technology. Amazon led the way with its Echo speakers and was quickly followed by Google Home. Apple has also announced the HomePod, which is scheduled to be released this December.
Microsoft's Cortana AI is also set to debut in Harman Kardon's Invoke smart speaker later this fall. Samsung was previously rumored to be working on its own smart speaker, codenamed Vega, but the company is said to be doubting the marketability of such device.
Research firm Strategy Analytics reported that worldwide smart speaker shipments reached 5.9 million back in 2016, 4.2 million of those were shipped during the fourth quarter of the year. The research firm expects that the smart speaker market will reach $5.5 billion by 2022.
© Copyright IBTimes 2022. All rights reserved.
FOLLOW MORE IBT NEWS ON THE BELOW CHANNELS