Pixel 2, XL 2 Rumors: Renders Show Google Phones Without Headphone Jack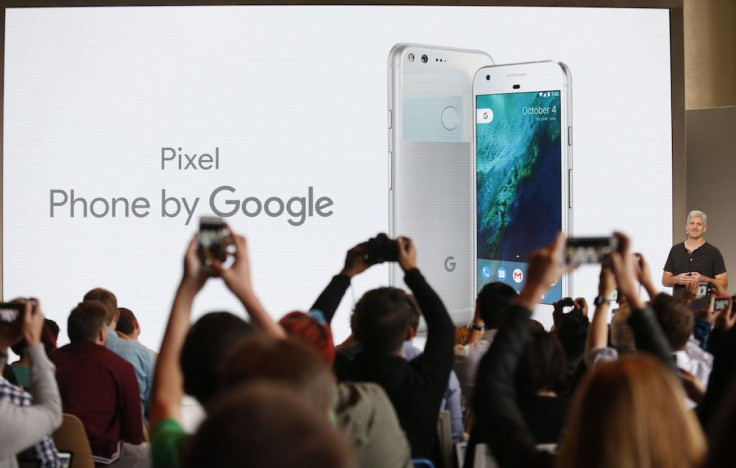 A new set of CAD renders for Google's Pixel 2 and Pixel 2 XL have been shared online. The new renders are believed to be what the final products will look like, and shows that Google might be ditching the 3.5mm headphone jack.
The new CAD renders for the Pixel 2 and Pixel 2 XL (might also possibly be called Pixel XL 2) were made shared by Gear India and leaker Steve Hemmerstoffer, who is mostly known as @OnLeaks on Twitter. Hemmerstoffer has provided pretty accurate leaks and renders in the past, making these new set of Google Pixel 2 renders seem legit.
The new set of images appear to match Android Police's renders for the Pixel XL 2 from earlier this month. The main difference with these new renders is that shows both models in almost every angle.
READ: Google Pixel XL 2 Release Date Specs May Include Common Mobile Trends​
Again, we're seeing Google's design language with its two-piece backplate, a larger camera module and the rear-mounted fingerprint sensor. Interestingly, Google isn't jumping into the dual-camera craze.
The smaller bezels also return in these new images, seemingly confirming a near bezel-less design for Google's 2017 flagship Android smartphones.
The one thing that has caught everyone's attention is a look at the bottom edge of the Pixel 2 and Pixel XL 2. The new renders show that neither of them will have the 3.5mm headphone jack. Instead, both devices will have a single USB Type-C port at the bottom.
This might once again cause a stir from consumers similarly to how fans reacted when Apple removed the headphone jack for the iPhone 7 and iPhone 7 Plus. Google might be planning on going the same route by simply providing users with USB-C headphones and 3.5mm headphone jack adapters.
Why is Google doing this? One possibility here is that the Pixel 2 and Pixel XL 2 might both be IP68 water and dust resistant, as speculated by Android Authority. Removing the headphone jack could simply be Google's way of easily getting that IP rating.
The top edge of the phones are also clean, except for a small hole for one of its microphones. On the right side is the power button and volume rocker, and on the left is the SIM card slot. Overall, the Pixel 2 and Pixel XL 2 both look like solid handsets in these new renders.
The Pixel 2's rumored dimensions are 145.3 x 69.3 x 7.8 mm (8.2 with the camera bump), while the Pixel XL 2's are 157.6 x 76.3 x 7.9 mm (8.6mm with the camera bump). Although the renders show Google's upcoming smartphones in black, the company is believed to be considering other color options for both models.
READ: New Pixel XL 2 Leak Suggests Ambient Display Always On Mode, Display Profiles & More​
As for specs, the Pixel 2 and Pixel XL 2 are rumored to be the first smartphones to be powered by Qualcomm's Snapdragon 836 processor. This chipset is expected to have slightly better performance than the Snapdragon 835.
Google did the same thing for the original Pixel phones. Both the Pixel and Pixel XL arrived in October 2016 with Snapdragon 821 processors instead of the Snapdragon 820. Lastly, the Google Pixel 2 and Pixel XL 2 might arrive later this year running Android O straight out of the box.
There's no information yet on an exact release date yet, but it's possible that Google could unveil its new smartphones this October.
© Copyright IBTimes 2023. All rights reserved.
FOLLOW MORE IBT NEWS ON THE BELOW CHANNELS