Google Waymo Self-Driving Cars Project Now Includes Testing Driverless Truck Technology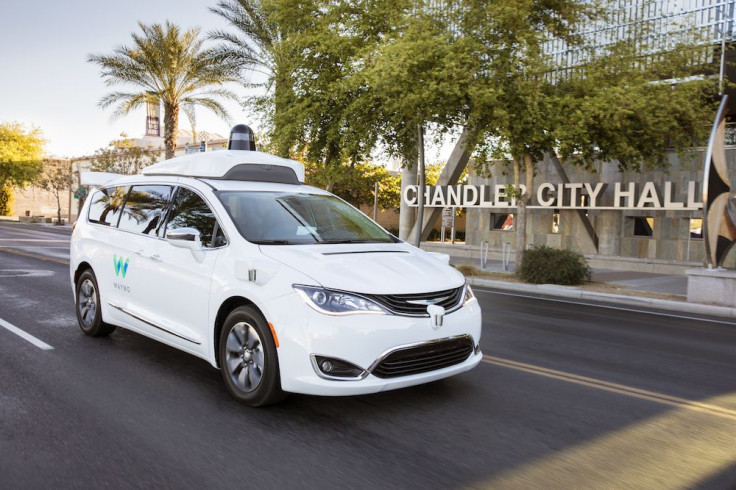 Alphabet's self-driving car company Waymo is testing autonomous truck technology, according to BuzzFeed.
Waymo confirmed to BuzzFeed its move after the outlet learned of the move through a photograph. The company said it was manually driving the vehicle on a public road to collect data.
Read: Uber Waymo Lawsuit: Uber Fires Anthony Levandowski, Former Google Engineer At Center Of Case
"Self-driving technology can transport people and things much more safely than we do today and reduce the thousands of trucking-related deaths each year," a Waymo spokesperson told BuzzFeed. "We're taking our eight years of experience in building self-driving hardware and software and conducting a technical exploration into how our technology can integrate into a truck."
Waymo said it is testing only one truck. The company has already been testing self-driving vehicles, both on closed tracks and on open roads in the states of Arizona, California, Texas and Washington.
Google began looking into self-driving technology in 2009 and created the unit Waymo last year. The company launched a self-driving taxi program in Phoenix in April.
Waymo Vs. Uber
Meanwhile, Waymo's rival Uber has also been testing self-driving technology in Phoenix and other U.S. locations.
In February, Waymo sued Uber claiming the company benefited from stolen secret self-driving car technology from the Alphabet company.
"Our parent company Alphabet has long worked with Uber in many areas, and we didn't make this decision lightly," Waymo said in a statement at the time.
The legal action was taken after Anthony Levandowski and Lior Ron, who both worked at Google, quit to start their own self-driving vehicle company Otto. That company was then acquired by Uber. Otto was bought for $680 million in August 2016, just three months after it launched operations. Waymo claims in the lawsuit that Levandowski and Ron stole self-driving technology secrets before they set off to start Otto.
Read: Elon Musk Turned Down Tesla-Uber Partnership Offer Made By Travis Kalanick, New Book Says
This week, Uber fired Levandowski, who was leading the company's self-driving car venture because the engineer declined to cooperate in the lawsuit. Uber had previously asked Lewandowski in a letter to do his part with the investigation. The company asked the engineer to confirm if he did or didn't steal documents from Google, and requested him to return any remaining records he had. Lewandowski declined to do so.
In another sign of rivalry, Waymo teamed up with Uber's competitor Lyft recently to work together on autonomous technology. Waymo and Lyft will both test self-driving cars on the road, challenging Uber.
The partnership's goal is to commercialize autonomous technology and make it mainstream. To get there, the companies would begin with with pilot projects and product development efforts.
Besides Waymo and Uber, other companies are looking into self-driving technology.
Elon Musk's Tesla is set to release its Model 3 autonomous vehicle. The company is expected to start delivering the car for reservations by mid-2018 or later, according to its site.
Ford is also working on self-driving technology. The company gave the public a preview of its next generation Fusion Hybrid self-driving car last December. The carmaker said it plans to put self-driving vehicles on the road by 2021 for ride-hailing services.
Meanwhile, Apple has been reportedly working on its secret autonomous car unit Project Titan. The company recently hired three engineers who previously worked at NASA for its project. Apple's rival Samsung, on the other hand, was granted permission by South Korea's Ministry of Land, Infrastructure and Transport last month to test run self-driving cars.
© Copyright IBTimes 2023. All rights reserved.