Elon Musk Turned Down Tesla-Uber Partnership Offer Made By Travis Kalanick, New Book Says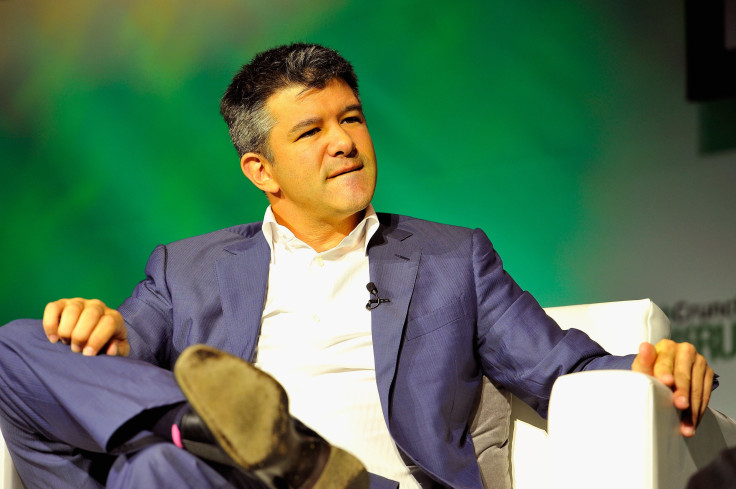 Soon after Apple announced in May 2016 it was investing $1 billion in Chinese ride-hailing service, Didi Chuxing, Uber CEO Travis Kalanick called up Elon Musk and proposed a self-driving partnership between his company and Tesla. But Musk turned down the offer to team up against Apple, calling it unrealistic, according to a new book to be released May 23.
The book by Adam Lashinsky, who writes for Fortune magazine, is titled "Wild Ride: Inside Uber's Quest for World Domination." In it, Lashinsky writes about Kalanick recounting the call to Musk: "I said, 'Look man, we should partner. Elon spent the rest of the call convincing me that it's too far out, and it's not realistic, that I should just stick to what we do best and be focused, or I'm going to f--- it all up. That's when I knew Tesla was competing."
While Tesla has not announced any plans yet of a ride-hailing service of its own, Musk did talk about ride-sharing becoming a prospective source of income for Tesla vehicle owners at some point in the future. In a blog post from July, titled "Master Plan, Part Deux," Musk wrote: "You will also be able to add your car to the Tesla shared fleet just by tapping a button on the Tesla phone app and have it generate income for you while you're at work or on vacation, significantly offsetting and at times potentially exceeding the monthly loan or lease cost."
Read: Uber Starts Self-Driving Car Tests
A person reportedly close to Musk also said that while the Tesla CEO declined Kalanick's offer, he didn't try to persuade the Uber CEO from developing self-driving technology, according to a Bloomberg report.
Tesla's own autonomous driving system, called Autopilot, has come a long way in its development. In the book, Kalanick said a senior Uber executive learned soon after the call that autonomous cars were a big priority for Tesla, even as the ride-hailing company was trying to develop its own self-driving technology.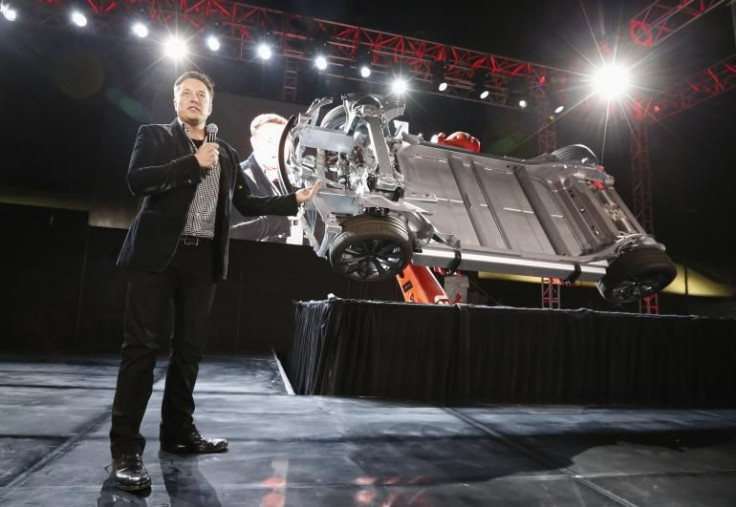 Read: Does Apple Want To Buy Tesla?
But Uber has run into some trouble with that development after Waymo — formerly Google's self-driving project, now owned by the parent company Alphabet — filed a lawsuit against the company, alleging theft of its technology by former employees who later joined Uber. However, the judge hearing the case granted a temporary injunction Monday to Uber, allowing it to use its self-driving technology.
As for its business in China, Uber decided to fold up its operations there in August. It sold its Chinese business to its main rival, Didi Chuxing, in a deal valued at $35 billion that gave Uber a 5.89 percent stake in Didi. Kalanick also joined the board of Didi, as part of the deal. At the time, Kalanick wrote a blog post in which he cited the lack of profitability as the reason behind the move.
Lashinsky's book is available for pre-orders on Amazon.
© Copyright IBTimes 2023. All rights reserved.
FOLLOW MORE IBT NEWS ON THE BELOW CHANNELS