Google's Android Instant Apps Eliminate The Burden Of Phone Storage Space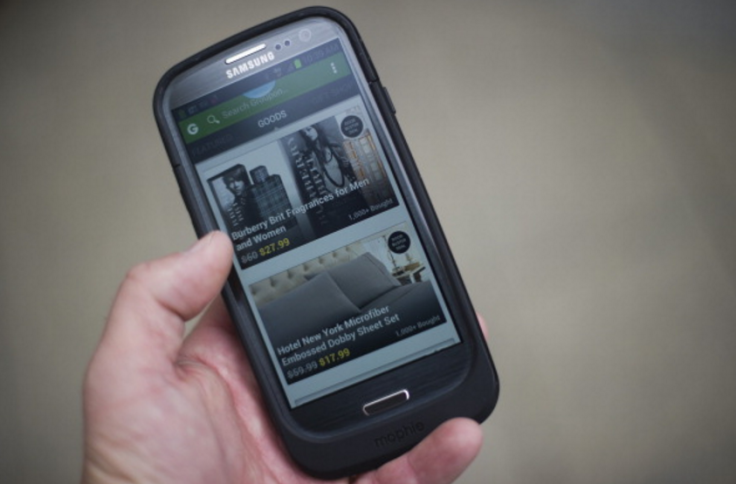 Never download an app again. OK, that might be extreme, but Google is now offering a workaround for app developers to connect with users who are not interested in an app taking up storage space on their phone.
Google on Wednesday announced Android Instant Apps, lightweight versions of mobile apps that are accessible simply by clicking a URL. The workaround was introduced at the company's developer conference, Google I/O. The system offers some basic features for users, such as viewing a map of an amusement park, purchasing a backpack or paying for parking, as Google engineers demonstrated onstage.
"What if you can run any app with one tap?" Ellie Powers, group product manager of the Android team at Google, said during a demonstration of the product. "It's totally seamless, from launching the app, to signing in, to making payments."
Instant Apps are an alternative to mobile websites and mobile apps. The system requires little bandwidth and little storage space. The apps are stored as cache on a Android user's device.
The experience sounds similar to Facebook Instant Articles, which the social network pitches to publishers as the best way for users to consume content. By uploading stories directly into Facebook's content management system, they load 10 times faster than a third-party website, Facebook claims. Google released Accelerated Mobile Pages, or AMP, last year as its own faster-loading system within its operating system.
Instant Apps work only on Android devices that have the Jelly Bean operating system or more recent and have Google Play installed, which excludes some devices like Amazon's Fire tablet. Still, that includes 1 billion devices.
Google did not mention any ad opportunities within the Instant Apps experience for mobile apps that rely on advertising versus in-app payments. The company did say Instant Apps allow for more app discovery, which could help bring on new users. Instant Apps can feature an "install" button.
For developers, Instant Apps do not require much additional code writing and maintenance. Developers can use the same source code and same application programmatic interface they use to build Android apps. "In fact, it's taken some developers as little as a day to get up and running," Android Instant Apps Product Management Director Michael Siliski told VentureBeat prior to the presentation.
Google has been testing with less than a dozen partners, including BuzzFeed, Medium and Hotel Tonight, and will allow more developers to join in the coming months. Instant Articles will roll out to users this year.
© Copyright IBTimes 2023. All rights reserved.