Google's Nest Announces Safety Reward Program That Can Save Home Owners 5% On Insurance Premium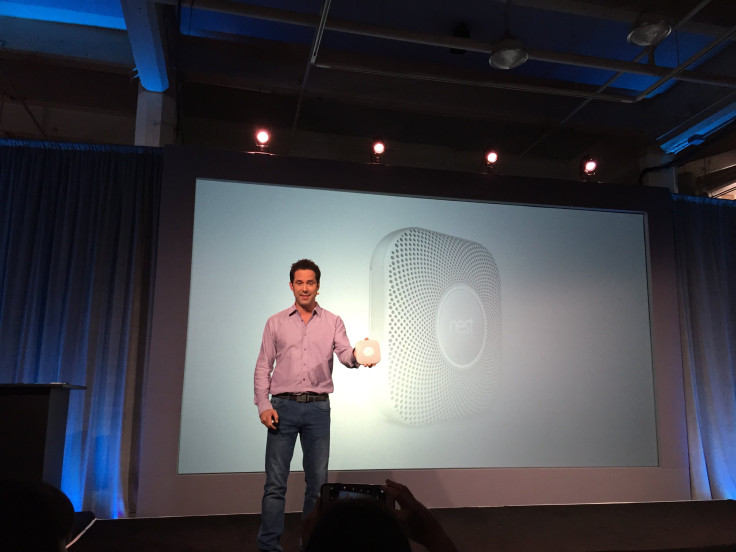 Nest, a Google company that sells smart-home devices, on Wednesday announced Nest Safety Rewards, a program designed to lower home insurance premiums for users who own the company's Nest Protect smart smoke detector.
Under the program, users can lower their annual premium by up to 5 percent per year, the company said. To do so, they must share basic information with their insurers to prove they are actively trying to keep their homes safe with an active smoke detector. The required information is proof that the Nest Protect is installed and functioning, its sensors work, its batteries are charged and that it is connected to a working Wi-Fi network.
"That's Nest Safety Rewards -- home insurance companies rewarding their customers for having a Nest Protect and being safe," said Nest's Greg Hu, who added that customers who choose to opt in to the program may be given a free Nest Protect by their insurers. Normally, the Nest Protect retails for $99.
At launch, the program will be supported by American Family Insurance and Liberty Mutual Insurance in certain states. Nest said the program will be available starting Wednesday for American Family customers in Minnesota and later this summer for Liberty Mutual Insurance customers in Alabama, Illinois, Kentucky, Maine, Pennsylvania and Wisconsin.
In the future, Nest hopes to expand the program to more insurance companies as it has with its Nest energy partner program, which rewards customers who own a Nest Thermostat. The Nest Safety Rewards program was announced following news of the Nest Cam, a $199 smart security camera unveiled by the company Wednesday morning, and the new second-generation model of the Nest Protect, which is available now for pre-order for $99.
© Copyright IBTimes 2023. All rights reserved.