Greece Referendum: Growing Fear Of 'Civil War' As 'No' Rallies Held Across Europe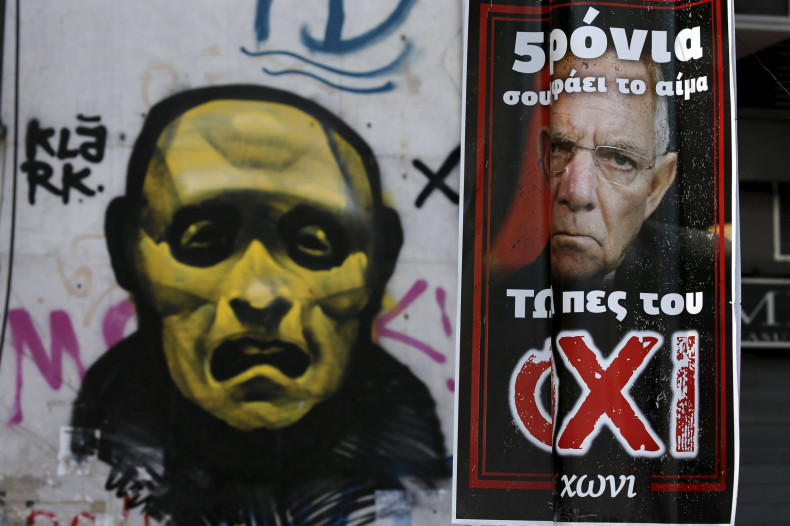 Millions of Greeks voted in Sunday's crucial bailout referendum, which is likely to determine whether Greece remains in the euro -- and possibly also the European Union -- with huge consequences for the future of the EU, as well as for European economies.
In Athens, anxious locals have been sharing their views. Some of them are expressing fears of civil war and there are deep divisions -- even within families.
Over in the working-class Athens district of Tavros, Dimitris Danikoglous told ABC news he is voting "Yes" because he fears Greece would be in danger if it leaves the European Union. His daughter Alexandra is voting "No" because she is tired of richer European nations bossing Greece around.
But his son, Nikolas, is on his father's side -- and he thinks polarized Greece may be on the verge of a civil war. His wife Dimitra distrusts both the Yes and the No campaigns and says she will refuse to vote.
"I will vote 'Yes', as I want us to stay in Europe," Adania Economea, 42, the owner of the Verandah cafe in the Plaka neighborhood, told the Daily Telegraph. "But it is terrible that this is separating us all into 'Yes' and 'No' camps.
"My 80-year-old mother has been telling me about the years of the civil war in Greece, which I can now imagine as she described. We are not at that stage yet, of course, but I fear things could get very difficult."
"People are waiting for war," said Kimaratos Panagiotis, a Plaka butcher chopping up lamb legs in the local meat market.
"Business is double what it was, as the rumors are going around that we are going to run out of meat.
"If we vote 'No' and then leave the Eurozone, at least we will have control of our own destiny again. I can't believe that some of those Greeks who have suffered just like I have are likely to be voting 'Yes'."
Voting begins
Greek Prime Minister Alex Tsipras cast his vote in Athens early this morning, attended by a media scrum. Crowds outside the polling station shouted: "Oxi, oxi" -- "No, no" -- supporting his stance on a "No" to more austerity.
There is speculation that Tsipras believes a "No" will give him stronger leverage in his negotiations with international creditors and secure a softer bailout deal -- though clearly a "No" may also lead to Greece's exit from both the euro and the European Union.
Conservative opposition leader Antonis Samaras has also cast his ballot, saying, "We vote 'Yes' to Greece. We vote 'Yes' to Europe."
European rallies
Yesterday, rallies took place in Dublin and Istanbul in support of a Greek "No" vote. More than 2,000 people attended the rally in Dublin's city centre to demonstrate their solidarity with the Greek people.
Hundreds of demonstrators also marched in the Portuguese capital of Lisbon, in solidarity with Greek efforts to fight austerity measures. Portugal asked for its own international bailout in 2011.
In Greece, polling stations opened at 7.00 a.m. local time (00:00 EDT) and preliminary results are expected this evening shortly after the polls close at 7:00 p.m.
This article is copyrighted by IBTimes.co.uk, the
business news
leader