Greek Referendum 2015: What Does A 'Yes' Or 'No' Vote Mean For Greece's Debt Crisis?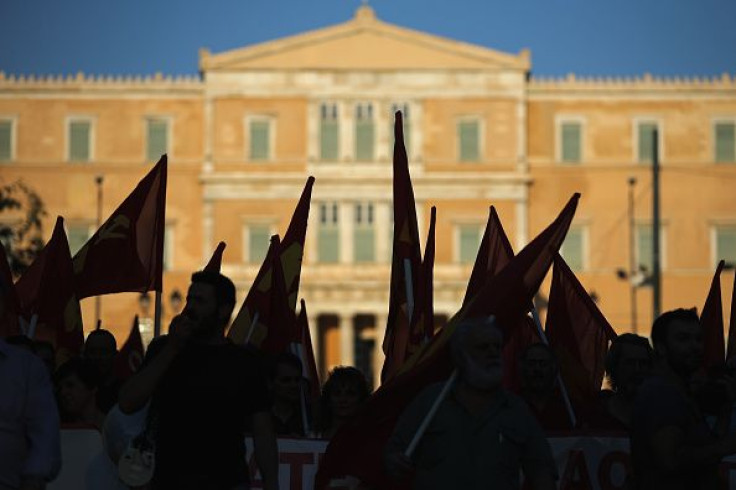 As Greeks head to the polls for Sunday's referendum, they face -- embodied in a simple yes-or-no question -- a complex set of choices that will determine the economic future of their country. The nation that gave birth to democracy has left to its citizens the tough task of setting it on a new course. Here's what each choice means:
"Yes"
Greeks who vote "yes" in the referendum will be casting a vote in favor of Greece remaining a part of the 19-member eurozone. The vote is an acceptance of bailout funds in exchange for Greeks agreeing to budget cuts and other austerity measures set forth by Greece's three creditors—the International Monetary Fund, the European Central Bank and the European Commission. A majority of Greeks voting "yes" would also signal that the country has largely lost faith in prime minister Alexis Tsipras and his left-wing Syriza-led government. The outcome could force leaders to resign, which would usher in a new provisional government. Greek Finance Minister Yanis Varoufakis said on Friday that he will resign if Greeks back the bailout.
"No"
A "no" vote on Sunday is a rejection of the austerity demands of Greece's international creditors. Tsipras tried to reassure Greeks this week that a vote against the bailout would allow him to sit down with the country's creditors in a stronger negotiating position. The result, he said, would be a new bailout deal with better terms. The "troika" of creditors, however, have said they are unwilling to renegotiate. If that's true, and "no" voters prevail in the referendum, Greece risks an exit from the eurozone. A Bloomberg News poll published Friday showed 43% of responders were planning to vote "no," while 42.5% backed "yes." The poll surveyed 1,042 people and had a 3-percentage-point margin of error.
© Copyright IBTimes 2023. All rights reserved.
FOLLOW MORE IBT NEWS ON THE BELOW CHANNELS