Greece Sells Regional Airports' Operating Rights To German Firm As Bailout Deadline Approaches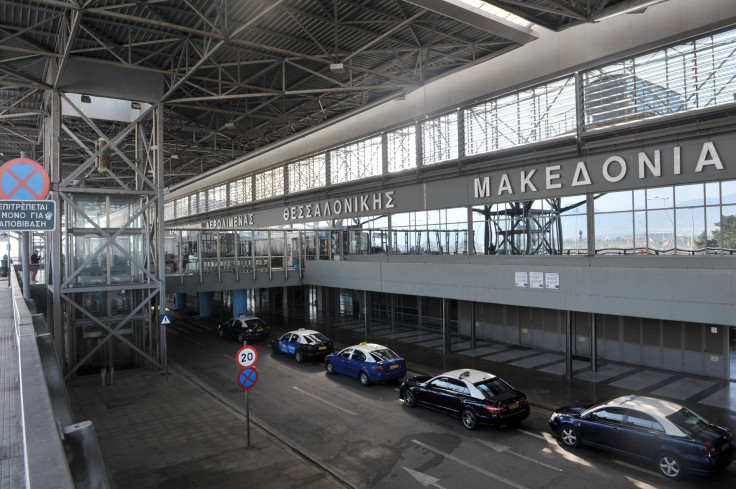 Greece agreed to sell the operating rights to 14 regional airports to a German company as part of a wave of privatization deals for the country to qualify for bailout agreements. German lawmakers will vote Wednesday on a third bailout package for Greece.
The $1.37 billion deal, announced Tuesday, would hand over the operating rights for several popular tourist airports to Fraport AG, the company responsible for operating Frankfurt Airport among others, the Associated Press (AP) reported. The airports include regional hubs in Mykonos, Rhodes, Corfu and Thessaloniki.
The deal is the first in a planned wave of privatizations that the leftist Syriza administration of Prime Minister Alexis Tsipras agreed to in order to satisfy Greece's international creditors. Syriza originally came to power in January opposing the privatizations and other austerity measures, but Tsipras caved in the face of a possible Greek default.
Other planned privatizations involve several major utilities companies and the country's largest shipping port at Piraeus. Syriza has agreed to other austerity measures, including reforms to the country's tax codes and pension system. Party lawmakers have assured the public that the privatizations will take place under new conditions "to benefit Greek economy and people."
The opposition conservative New Democracy party praised the decision to hand over the airports' management, stating that it opened the way for the creation of thousands of jobs in a country suffering unemployment rates near 25 percent, Xinhua reported. However, the party criticized Syriza for delaying the process by several months.
The centrist River (Potami) party also praised the step as one that would boost the Greek tourism sector's competitiveness, but warned that the government had failed to secure conditions that would prevent dramatic fare hikes for travelers.
Athens on Tuesday also began easing its stringent capital control measures that it imposed in late June to prevent financial panic. The loosened restrictions now allow Greeks to send small amounts of money abroad and open new bank accounts that have no withdrawal rights, in order to repay loans, social security contributions or tax debt.
The news comes ahead of a planned vote in Germany Wednesday on whether or not to approve the third bailout package, worth about $94 billion. Estonia and Spain signaled their approval of a new deal Tuesday, and a German agreement would free up another $14.3 billion for Greece, which it could use to pay pressing bills due Thursday.
After struggling to contain an internal revolt from within Syriza, Tsipras is reportedly expected to declare a confidence vote for his government this week. A vote on accepting the new bailout measures last Friday saw dozens of Syriza lawmakers vote against Tsipras.
© Copyright IBTimes 2023. All rights reserved.