Greek Bond Swap Deal May Soon be Reached: Official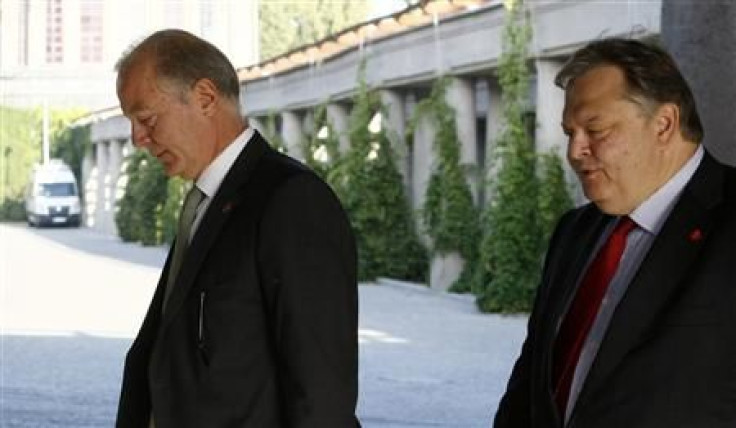 (REUTERS) -- Greece could soon reach a deal with banks and private creditors on a bond swap to reduce its mountain of debt, the government spokesman said on Thursday, as it tries to resolve differences with its creditors and avoid default.
The deal is a pivotal part of a second, 130 billion euro ($168.3 billion) bailout package for Athens agreed by euro zone leaders in October. Greece, which faces bond redemptions of 14.5 billion euros in March, needs to seal the deal to avert a costly default.
I think there will be an agreement relatively soon. I don't think there will be a problem with this deal, government spokesman Pantelis Kapsis told Real News radio.
Apart from that, (the issue is) how many (bondholders) will participate, which will be seen at the end of next month or in early February, he said.
Banks and investment funds have been negotiating with Athens for weeks on the so-called private sector involvement (PSI) scheme under which they will accept a nominal 50 percent writedown on their Greek bond holdings in return for a mix of cash and new bonds.
Greek officials including Finance Minister Evangelos Venizelos have been putting a brave face on the tense talks, expressing confidence that a deal will be struck.
But bankers following the talks have been less optimistic.
Greece aims to cut its debt by 100 billion euros via the deal, reducing its debt-to-GDP burden from 160 percent to a more manageable 120 percent by 2020.
Failure to reach agreement could trigger wider fallout in the euro zone, which has been trying to cope with a spreading debt crisis.
The talks have hit snags over the terms that will affect the actual losses banks suffer on their Greek bond holdings. These include the coupon on the new bonds as well as their maturity and the type of any guarantees.
Earlier in December, Vega Asset Management, a Madrid-based fund, resigned from the steering committee representing private creditors negotiating the voluntary restructuring.
Asked whether Greece faced a risk of being forced out of the euro, Kapsis said there was no such question and that the only issue was whether the country would win its battle to emerge from the debt crisis.
With 300 billion euros of debt, how can we have moved away from this risk? he said.
(Reporting by George Georgiopoulos)
© Copyright Thomson Reuters 2023. All rights reserved.