Growth in India Boosts Vodafone Result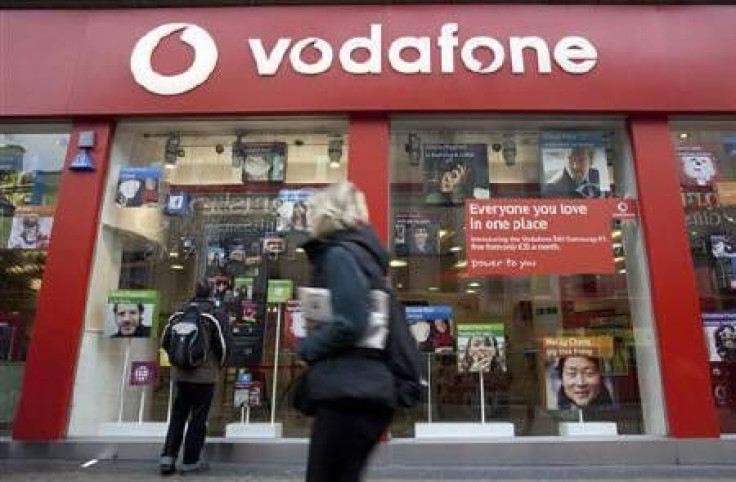 Vodafone edged its full-year outlook higher on Tuesday as growth in emerging markets and robust trading in northern Europe helped the world's largest mobile operator to post first-half results ahead of forecasts.
The results were boosted by strong growth in India and robust performances in Germany and Britain. Growth in Turkey inevitably slowed but remained solid.
However the group showed that it was still facing tough conditions in Italy, where organic service revenue fell 3 percent in the second quarter from -1.5 in the first, and Spain, where it has struggled in a weak economy for several years. Service revenue was slightly improved in Spain, down 9.3 percent in the second quarter from -9.9 percent in the first.
It moved its outlook for full-year adjusted operating profit to the top end of its range, predicting profits of between 11.4 billion pounds and 11.8 billion pounds compared with an earlier forecast of 11 billion pounds to 11.8 billion pounds.
The group posted first half revenue up 4.1 percent to 23.5 billion pounds and core earnings up 2.3 percent to 7.5 billion pounds. On the key industry metric of group organic service revenue, which relates to the provision of ongoing services, the group was up 1.4 percent in the first half and up 1.3 percent in the second quarter.
It had been up 1.5 percent in the first quarter and analysts were expecting growth of 1.1 percent according to a Reuters poll of analysts.
European organic service revenue was down 1.3 percent, flat on the first quarter and ahead of forecasts of -1.7 percent. The group reiterated its outlook for free cash flow of 6 billion to 6.5 billion pounds, despite missing forecasts due to what it described as a timing issue.
Although we remain mindful of the uncertain economic outlook, we are confident that we have the right strategy and capabilities to continue to perform consistently through top line growth, cost efficiency, investment and cash generation, Chief Executive Vittorio Colao said.
© Copyright Thomson Reuters 2023. All rights reserved.