'GTA Online' Guide: How To Get The Golden Gun
KEY POINTS
The Cayo Perico Heist is now available in "GTA Online"
The new event introduces a new golden gun
Players could get this new golden gun for free
The Cayo Perico Heist in "GTA Online" introduces a plethora of content, including a new secret pistol seemingly inspired by the James Bond movie "The Man with the Golden Gun." Known as the Perico Pistol, it is available during the heist's finale. Players have to make several preparations in Los Santos first so they would be able to obtain the Perico Pistol.
How To Get The Perico Pistol
To get the Perico Pistol, players first need to retrieve a key from a guard. He could be found outside of nightclubs and bars in Los Santos. Unfortunately, this guard spawns randomly, so there is no definite way to find him on the exact same spot.
Players' best bet is to keep on visiting the known spawn locations until he appears. Once the guard appears, players should approach him and interact with his sleeping body to get the key. This key is crucial as it allows players to access a locked location on Cayo Perico.
Once the key is obtained, players have to go to El Rubio's compound. The objective is to get into the main building using the available entrances without getting spotted by the guards. Players have to locate the main office that could be reached by taking the stairs or the elevator.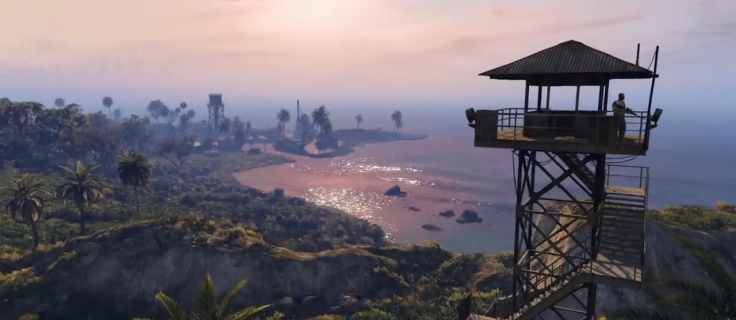 Taking the stairs is the safer bet since the elevator leaves players with lesser options to escape. As soon as players are in the main office, they should use the key they got from the guard to open a drawer in the desk that contains the Perico Pistol.
When the heist is through, players can visit any Ammu-Nation store to claim the golden gun for free and add it to their inventory.
What is the Perico Pistol
The Perico Pistol is a short-range weapon that features a slow fire rate and low accuracy level. However, it has an incredible damage output that could make up for its shortcomings.
It is worth noting that only one player could get the golden gun per heist round. In other words, players enjoying the heist with friends would need multiple missions for all of them to get the Perico Pistol.
© Copyright IBTimes 2022. All rights reserved.
FOLLOW MORE IBT NEWS ON THE BELOW CHANNELS