'GTA Online' Guide: How To Find The Madrazo Files
KEY POINTS
"GTA Online" received a new update that introduces the Cayo Perico Heist
The first intel mission that players have to complete is the Madrazo Files
Here are some tips and tricks on where to find the Madrazo Files in "GTA Online"
Rockstar Games rolled out one of the most ambitious contents of "GTA Online" recently, called the Cayo Perico Heist. The Madrazo Files are a crucial part of the update's first mission. For players looking for ways to find these files, the following tips and tricks might come in handy.
What Are Madrazo Files
The Madrazo Files are named after one of the latest characters introduced in "GTA Online," Miguel Madrazo. To begin the Cayo Perico questline, players have to go to the nightclub that could be found under the Diamon Casino. In here, players would be introduced to Miguel as he intends to steal the riches from the Cayo Perico island.
Players also need to invest $2.2 million into a submarine, which is one of the requirements of the heist. When all of these are done, players can start their first intel mission on their way to Cayo Perico.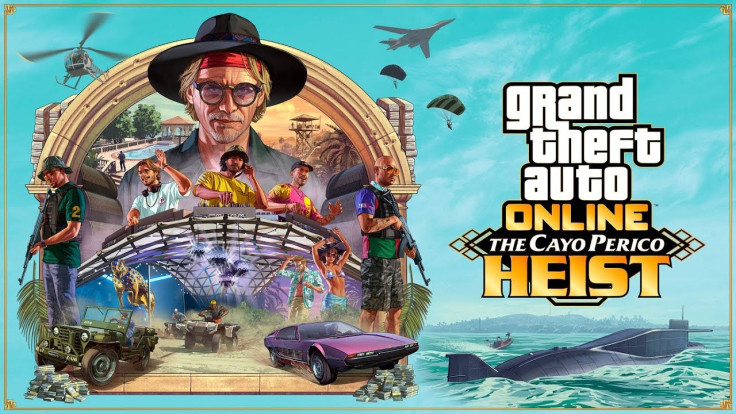 Where To Get The Cayo Perico Files
"GTA Online" players will need to leave the sub and fo to the LSIA Private Terminal. After that, they have to walk up to the plane to initiate a cutscene. The characters would arrive at Cayo Perico during the cutscene and will notice that they are clothed in a different outfit so as not to stand out.
Players need to drive to the beach party and follow the map without drawing a lot of attention. They have to blend in and wait until they get a message from Pavel. They must leave the party after getting the message. On the left side, players will find an area that they can walk on to.
They must follow this path to reach the quest marker without being noticed by the guards. After that, they have to sneak into El Rubio's compound without being seen. In the event that players are spotted, they have to do this again from the top.
Since there is no direct way within the compound, players can just go to the Communications Tower. There, they have to solve a puzzle where the wires must equal a specific power number. When this is done, players would be able to hack the cameras.
Players must look for the Basement and Office camera to locate the Madrazo Files. After learning the location of the documents, Pavel will send the player to different parts of Cayo Perico. They must go to these locations and take pictures to complete the mission.
© Copyright IBTimes 2023. All rights reserved.