Guns on Campus: 'America's Top Party School' No Longer Allowed to Ban Firearms [DRUNKEN GUNPLAY]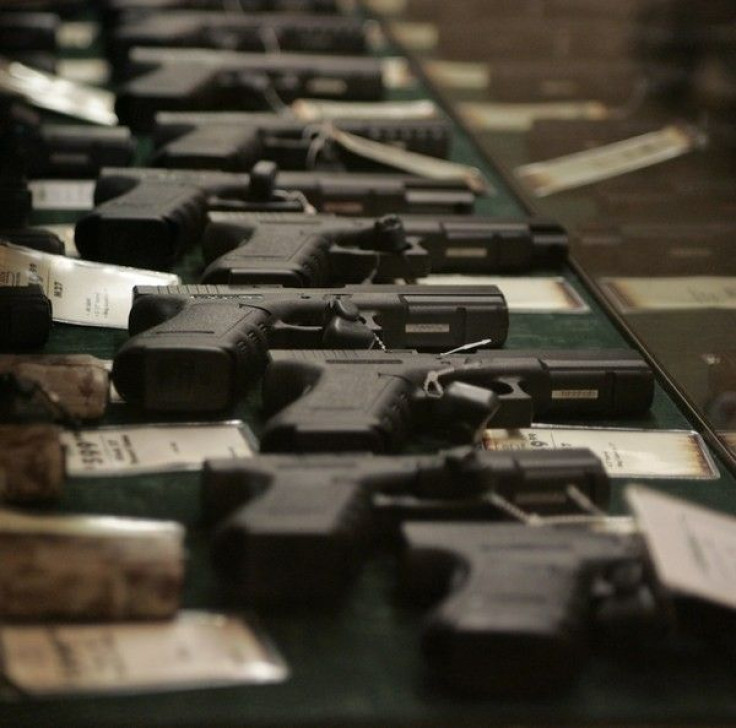 Friends don't let friends drink and discharge.
The Colorado Supreme Court ruled Monday that the University of Colorado could no longer ban firearms on its four-campus network, as that violates state law, the New York Daily News reports. This includes main University of Colorado at Boulder, the college ranked by Playboy in 2011 as the nation's top party school. Before Monday's ruling, the law allowed local Colorado governments the right to decide whether or not to ban concealed weapons in public; Monday's decision decided the University of Colorado did not qualify for those guidelines.
Top party school where guns are allowed? Sounds like a totally sweet combination, no? Apropos, here's something surprising/not surprising whatsoever: gun violence occurs at higher rates when paired with alcohol. Who would have thought something that lowers inhibitions would make the itchy trigger finger even itchier? Here's a quick compendium of alcohol-related gun-violence.
64-Year-Old Drunk Shoots and Kills Wife When Swapping out Clips (Phoenix New Times)
Drunk Pelted With Pepper Balls in Fight With Ex's Boyfriend (Philly Mag)
A Website Devoted Entirely To Going to Bars and Restaurants in Tennessee Practicing No Gun Policies (Gun-Free Dining Tennessee)
Man Shoots Himself in the Hand in the Middle of the Night Because He is Drunk (SUPGV)
Drunk Man Shoots Gun Through Hotel Room Wall, Injures Neighbor (The Republic)
Yet Another Drunk Who Knew He Could Triumph Over His Domicile With Bullets (Herald Online)
Man Is Drunk, Calls Police to Inform Them of His Gun, Is Shot by Police who Just Aren't Having It (Los Angeles Daily News)
© Copyright IBTimes 2023. All rights reserved.