Hack A Hairdryer: IBM Ends 'Patronizing' Campaign Aimed At Enticing More Women Into Science And Technology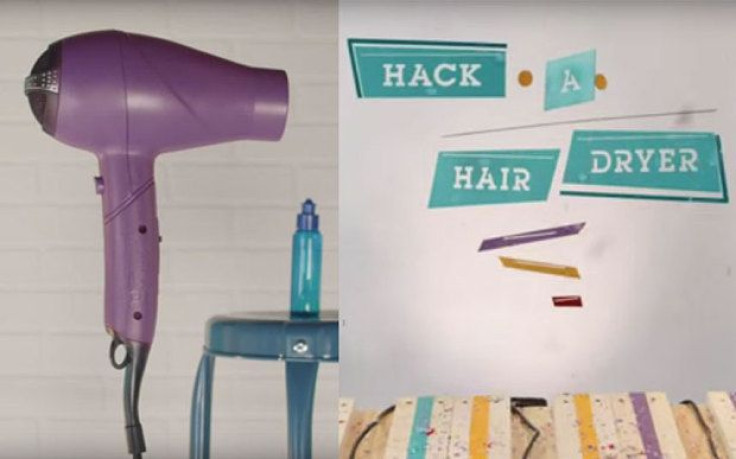 "Hack A Hairdryer," a social campaign from IBM intended to entice more women into careers in science and technology, backfired spectacularly over the weekend, forcing the tech giant to abandon the ad and issue an apology. The spot was criticized as sexist and patronizing and widely held up as an example of how the tech industry alienates women, even as it tries to court them.
Ironically, IBM is led by a female CEO. Ginny Rometty has held the top spot at Big Blue since 2012.
The campaign was initially launched at the beginning of October but has only gained widespread attention in the last few days as those involved in science and technology have begun sharing their opinions, most of them negative:
The ad was accompanied by a slick promotional video that has now been taken offline: "You, a windblaster and an idea, repurposed for a larger purpose, to support those who believe that it's not what covers your cranium that counts, but what's in it. So hack heat, re-route airflow, reinvent sound, and imagine a future where the most brilliant minds are solving the world's biggest problems regardless of your gender."
The point of the campaign, according to IBM, was to help address a major imbalance in the number of women working in science, technology, engineering and mathematics (STEM) industries. Women occupy more than half of the total labor force -- but they only account for one-quarter of core STEM jobs, according to a U.S. Chamber of Commerce Foundation report. IBM's campaign, which asks women to re-engineer a hairdryer and share that idea on social media, aims to "blast away the negative effects of gender stereotyping and the unconscious biases that women in STEM face every day," the company said.
Female scientists working in the industry expressed strong reactions to the use of the stereotype as part of the campaign.
In an emailed statement, IBM told International Business Times that it has canceled the promotion. "The videos were part of a larger campaign to promote STEM careers. It missed the mark for some and we apologize. It is being discontinued," the company said.
One of the reasons so many people have reacted angrily to the spot, critics say, is that IBM is not addressing the real problem facing women who want to get into technology.
Sarah Brown, who graduated from Cambridge University with a degree in computer science in 1995 and worked for over a decade in the computer industry -- before "burning out" -- spent most of her career focusing on advanced modeling of microelectronics. She says that making tech "more girly" will not solve the problem that "the environment [in STEM companies] is alienating." To address this, Brown says IBM should look at the reasons why women don't feel they can build a career in technology. "[The technology industry] is a relentless meat grinder type environment and women tend to identify more with their work than men do, generally so there is always this massive pressure for results without consideration of the human factors, and that's a recipe for burnout."
Asher Wolf, the founder of Cryptoparty, wrote a sarcasm-laden diatribe against IBM's campaign, saying: "Just let me just finish putting on make-up, moisturise, complete a 40 minute work-out, straighten my hair, prepare breakfast, get the six-year-old Kiddlette off to school, put on a load of laundry, do the dishes, check my emails from possible employers responding to the squillion job applications I sent out yesterday, and then f*** yeah, I'll sit right down and begin hacking my hairdryer. Ironically of course."
© Copyright IBTimes 2023. All rights reserved.