Haitian Court To Decide On Trying Ex-Dictator Duvalier For Crimes Against Humanity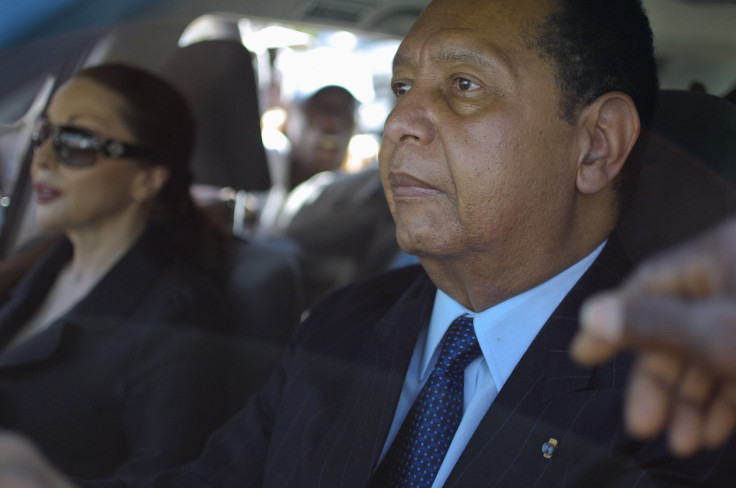 A Haitian court began legal proceedings Thursday to decide whether former dictator Jean-Claude "Baby Doc" Duvalier should be tried for repression and embezzlement during his rule from 1971 to 1986.
In January 2012, a Haitian judge ruled that the statute of limitations had expired on Duvalier's alleged crimes, a decision that is now being appealed.
International human rights organizations have said that there should be no statute of limitations for crimes against humanity and have urged Haitian authorities to put Duvalier on trial.
"International human rights standards are very clear in cases such as this. Crimes including torture, executions, arbitrary detention and enforced disappearances are not subject to a statute of limitations, and the alleged perpetrators cannot benefit from pardons or amnesties," Javier Zuniga of Amnesty International, said in a statement.
During his rule, Duvalier maintained control through the feared Tonton Macoute militia, which became notorious for using brutality against civilians to stifle political dissent.
Duvalier was ousted by a popular uprising in 1986 and spent the next 25 years in exile in France until his unexpected return to Haiti in 2011.
"With the case of Jean-Claude Duvalier, it is the whole credibility of the Haitian justice system which is at stake," said Zuniga. "Only by respecting the procedures in the appeal case, including thoroughly examining all evidence and hearing all the victims, will the court be able to demonstrate the professionalism and independence of the Haitian justice system."
© Copyright IBTimes 2023. All rights reserved.