'Halo: Nightfall' Movie Coming To Xbox One In March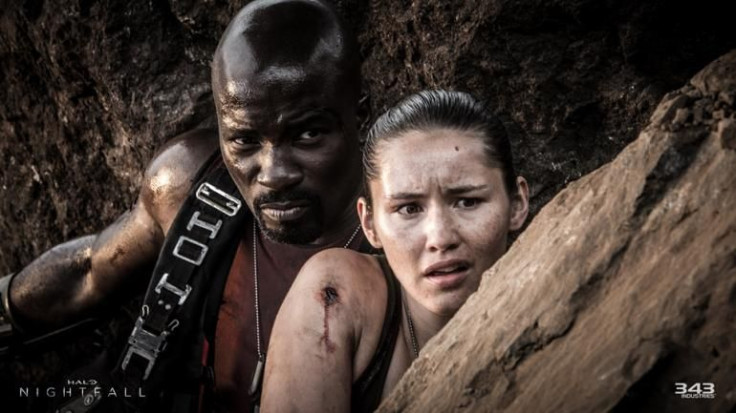 "Halo: Nightfall" will launch digitally on March 17, according to a trailer released by Microsoft ahead of the game's launch. The episodic series will be combined into a single, feature-length release. Users can purchase the content on DVD or Blu-Ray or on-demand video services.
Originally, "Halo: Nightfall" was going to be released on a weekly basis.
The episodic series will take place between the events of "Halo 4" and "Halo 5: Guardians." The show will follow the story of legendary manhunter Jameson Locke and the challenges his team faces. Locke is a new character in the "Halo" universe and is set to play a major role in upcoming "Halo 5: Guardians."
This is "Alien" director Ridley Scott's first venture into the realm of video games. He also had the help of Kirkland, Washington-based developer, 343 Industries, the same company working on 2015's "Halo 5: Guardians."
"In science fiction, we're always searching for new frontiers. We're drawn to the unknown," Scott said during the "Halo" Comic Con panel last year. "With 'Halo: Nightfall,' we're pioneering a new medium in terms of interactive storytelling on Xbox. It's going to be fun for long-time fans to see how the worlds come together with an ambition to attract new fans along the way with what we've created."
"Halo 5: Guardians" is set to launch sometime this year and will be the first installment since 2013's "Halo: Spartan Assault," a third-person shooter set in the timeframe between "Halo 3" and "Halo 4." The title received mixed reviews. "Halo 4" launched for the Xbox 360 in 2012 and grossed $220 million on its launch day and $300 million during its opening week, setting a record for the Microsoft franchise.
© Copyright IBTimes 2023. All rights reserved.