Hamas, Israel Defense Forces Continue Battle Over Gaza Strip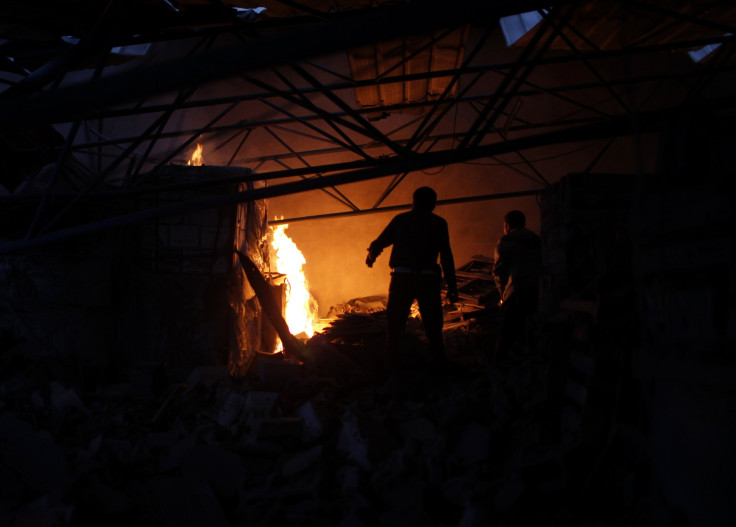 Sunday began just as Saturday ended in the battle between Hamas and the Israel Defense Forces in and around the Gaza Strip -- with both sides in the deadly conflict continuing to trade fire.
However, Egyptian President Mohamed Morsi said Saturday his government was in "vigorous" talks with the two sides to bring an end to the fighting, according to Agence France-Presse via Google.
"There are some indications that there could be a cease-fire soon," Morsi said, but he acknowledged there are "no guarantees" of it.
Morsi made his comments at a press conference conducted in conjunction with an emergency meeting on the Hamas-Israel conflict held by Arab League member states and Turkey in Cairo.
Since the current round of hostilities broke out Wednesday, 45 Palestinians have been killed because of Israeli airstrikes and three Israelis have been killed due to Hamas rocket attacks, AFP reported.
During the same period, Hamas has fired almost 500 rockets from the Gaza Strip that have hit Israel, the IDF said on its online site early Sunday, when it added that Israel's Iron Dome Active Missile Defense System has intercepted 267 rockets, thus preventing them from striking populated areas.
Meanwhile, the IDF has taken aim at more than 1,000 sites in the Gaza Strip during what it has designated its Operation Pillar of Defense.
Both the Israeli Air Force and Israeli Navy arms of the IDF were active early Sunday as they targeted multiple Hamas sites in the Gaza Strip, including what it described as two smuggling tunnels.
© Copyright IBTimes 2023. All rights reserved.