Hand Sanitizer Recall 2020: Possible Methanol Poisoning, Toxicity Risk Prompts Recall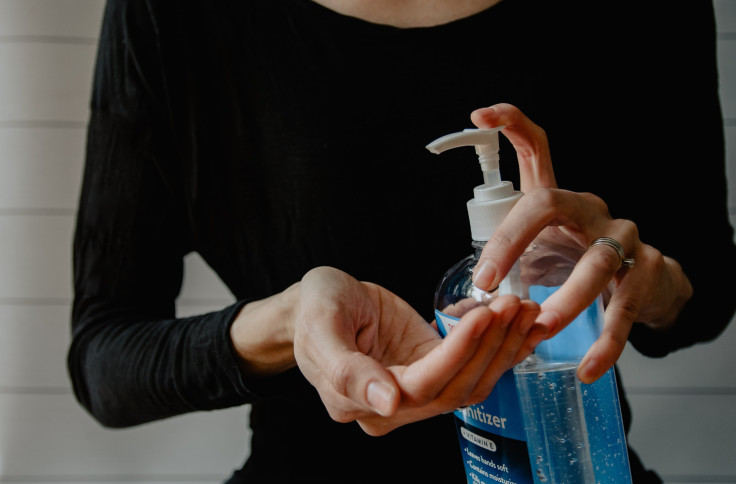 Following a warning by the U.S. Food and Drug Administration for nine different hand sanitizers because they may contain methanol – a wood alcohol – Saniderm Products has recalled its Saniderm Advanced Hand Sanitizer because it may have methanol present that could be toxic to consumers.
The recalled hand sanitizer was sold in one-liter clear plastic bottles with an orange twist top. It was produced by Eskbiochem SA de CV in Mexico and has a "Made in Mexico" origin located on the bottle. The lot number of the product is 53131626, and the manufacture date is April/1/20.
The recalled hand sanitizer was distributed in Virginia, Maryland, and New Jersey on April 15. Labels of the product can be viewed here.
Consumers are advised to stop using the hand sanitizer immediately. They should contact Saniderm for how to return and dispose of the product. The company can be contacted by calling +1-415-562-5502 from 9 a.m. to 6 p.m. PST, Monday through Friday, or by emailing info@sanidermproducts.com.
Exposure to methanol can cause symptoms of nausea, vomiting, headache, blurred vision, permanent blindness, seizures, coma, permanent damage to the nervous system, and death. If ingested, the hand sanitizer could cause methanol poisoning.
Saniderm said it has not received any reports of adverse effects from the recalled hand sanitizer. Individuals that have experienced any problems related to the product should contact their healthcare provider.
© Copyright IBTimes 2023. All rights reserved.