Harmonix VR Game 'SingSpace' Launches On Samsung Gear VR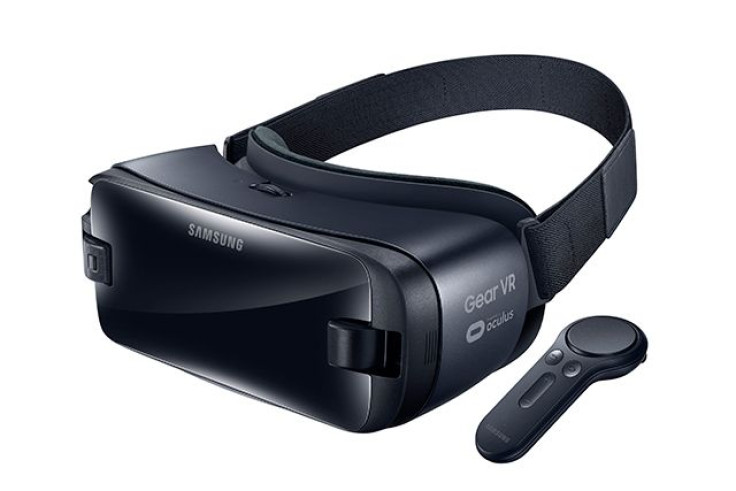 "SingSpace," the latest title from music game developer Harmonix, is now available for the Samsung Gear VR via the Oculus Rift store, Oculus announced Thursday.
In the game, you and your friends can sing karaoke songs in virtual rooms. "SingSpace," which uses the Gear VR's built-in microphone, lets you take on the role of a virtual avatar and sing to groups of other "SingSpace" players, who can rate your performance via in-game emojis.
Check out a trailer for the game below:
Read: Rock Band VR Released, Here's Where To Buy Compatible Guitar Controllers
The game, which retails for $4.99, comes with the following 20 songs. "SingSpace" users can also subscribe to the game via monthly payments to access a premium and regularly updated library of additional karaoke songs.
"… Baby One More Time"
"Ain't It Fun"
"Beautiful"
"Before He Cheats"
"Bye Bye Bye"
"Can't Feel My Face"
"Cheap Thrills"
"Girls Just Want To Have Fun"
"Hey Ya!"
"I Don't Want To Be"
"I Don't Want to Miss a Thing"
"Material Girl"
"One Week"
"Only Wanna Be With You"
"P.Y.T. (Pretty Young Thing)"
"Rapper's Delight"
"Sugar, We're Goin Down"
"Take On Me"
"Thrift Shop"
"U Can't Touch This"
Read: Xbox One, Oculus Rift Games Streaming Coming Dec. 12
While Harmonix is best known for games in the "Rock Band," "Just Dance" and "Amplitude" series, the studio has dipped its toes into the virtual reality waters as of late. Along with "Harmonix Music VR," the developer released "Rock Band VR" in March.
© Copyright IBTimes 2023. All rights reserved.