Hells Angel, Steven Ruiz, Charged with Murder of Fellow Gang Member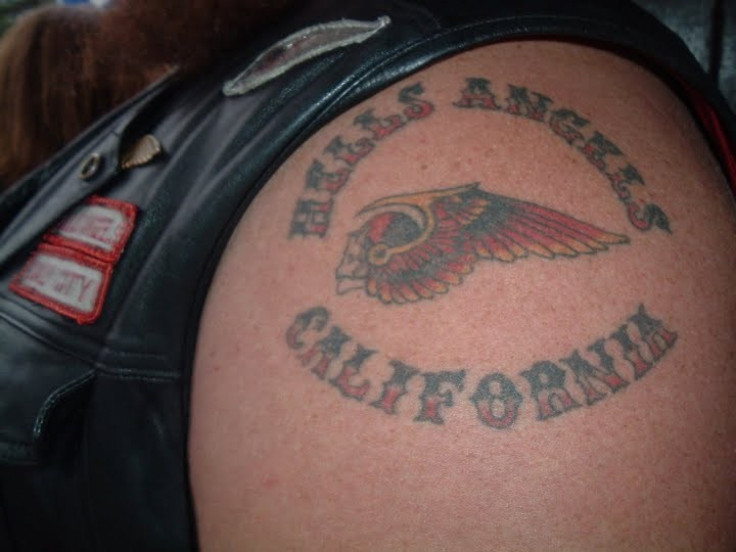 An elusive former member of the Hells Angels had his day in court for the alleged killing of another member of his own gang at the funeral of the president of the San Jose chapter of the outlaw motorcycle club.
Steven Ruiz, who evaded police for several months, entered the court room with a heavy police presence by his side, possibly fearing retaliation from the Hells Angels, reported Mercury News. However, no other biker showed up at the trial.
Ruiz decline to enter a plea, a legal strategy often used by a defense team to determine how the prosecution will use the evidence against their client.
Ruiz did not say much at his court appearance and appeared stone-faced, reported Mercury News. He was represented by John Fuery, an attorney from Oakland, who reportedly is seeking a gag order motion.
According to police, Ruiz gunned down fellow gang member Steve Tausan, 52, on Oct. 15, 2011. They were at a funeral for their late chapter president, Jeffrey Jethro Pettigrew, who was killed during a September brawl with another gang, the Vagos, at a Nevada casino.
Tausan and others confronted Ruiz, claiming he had not adequately protected their president during the casino brawl. Ruiz then pulled out a gun and shot Tausan, reported Reuters.
The victim and suspect...reportedly became involved in a physical altercation, San Jose Police Department spokesman Jason Dwyer said in a statement, according to Reuters. During the fight, the suspect apparently drew a firearm and fatally shot the victim.
Ruiz reportedly fled the scene and was on the run. Police immediately began searching for him. Dwyer did not elaborate how police tracked down Ruiz, but he did say they surrounded the motel and asked the front desk clerk to call his room.
They used the phone at the front desk, called and asked him to surrender peacefully, and he did surrender, Rey Bayangos said, a worker at the motel where police apprehended Ruiz, reported MSNBC. It happened all of a sudden.
The Ruiz arrest marks another chapter in the bloody feud between the rival motorcycle gangs, the Hells Angels and the Vagos. Both gangs are listed as outlaw clubs, engaging in drug and weapons trafficking as well as other violent crimes.
Authorities said the rivalry is due to disputed territory in the northern coastal town of Santa Cruz, reported Reuters. The gang got into a bloody fight outside a Santa Cruz Starbucks in January 2010. In August of that same year, the group exchanged gunfire, leaving five people wounded in Chino Valley. The casino brawl that left Pettigrew dead, came 11 months later and sparked tensions within the Hells Angel's ranks, reported Reuters.
© Copyright IBTimes 2023. All rights reserved.