Here's Why Apple Watch Supplies Are Depleting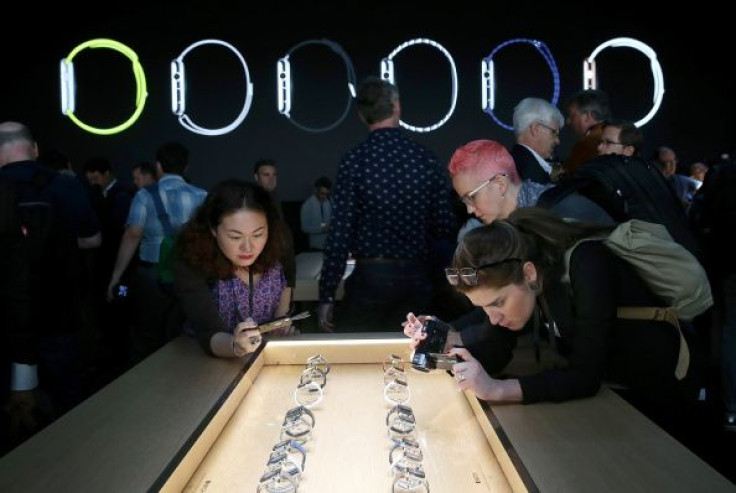 Apple is still mum about its rumored Apple Watch 2, but it seems the Cupertino-headquartered iPhone maker is dropping subtle hints to consumers that it is indeed launching a major refresh of its smartwatch line next month.
Just yesterday, 9To5Mac reported about its curious discovery of the depleting supplies of the Apple Watch, pointing at Apple's official website as evidence. Apparently, most of the Apple Watch Stainless Steel variants are marked "Sold Out" on the site, with the Marine Blue Classic Buckle and the White Leather Loop having stocks to sell in four to six weeks' time. As for the Apple Watch Sport and Apple Watch Hermès, most of their variants are all listed as "Sold Out."
To people who are planning to buy their very own Apple Watch this month, this sounds pretty alarming. However, there could actually be one big reason why Apple Watch supplies are depleting, and it is none other than the imminent launch of its successor, the Apple Watch 2, this September.
According to Engadget, the Cupertino tech company has the tendency of regulating the supplies of its products when it is about to launch new versions. But usually the company does this so subtly. With the Apple Watch however, it's very conspicuous since there are so many variants.
Rumors about the release of the Apple Watch 2 this year have begun ever since new straps were introduced in March 2016 and the new Hermès straps were released not too long ago. Per earlier rumors, the Apple Watch 2 could come with better waterproofing, cellular connectivity, GPS and enhanced internals. No word yet on other specs and features, but it is very likely that Apple is keeping the physical design of its previous iteration.
What is being expected for its software is the the WatchOS 3, which is said to be faster and more functional than WatchOS 1 and 2. Yahoo! Tech even opined that with the WatchOS 3, the Apple Watch 2 will be the smartwatch that Apple intended to showcase to the world two years ago.
When it comes to its release date, no specific date has been mentioned yet. What is only known so far is Apple is going to launch its new iPhone 7 smartphones during its September event, and this is said to be the same event where the company is possibly announcing the Apple Watch 2.
© Copyright IBTimes 2023. All rights reserved.