Hewlett-Packard Makes Effort To Limit Student Workers In China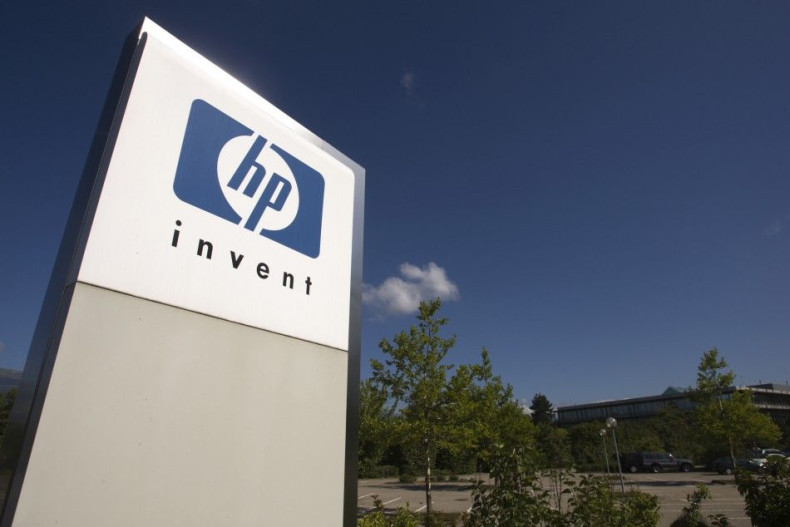 China is the manufacturing center for many of the world's largest consumer-electronics and information-technology companies, such as Apple Inc. (NASDAQ:AAPL), the Hewlett-Packard Co. (NYSE:HPQ), and Samsung Electronics Co. Ltd. (KRX:005935).
Featuring comparatively low wages and relatively high productivity, Chinese factories hire masses of employees to produce goods for their multinational customers -- and many of these workers are students.
These factories frequently hire groups of high-school and vocational-school students as temporary employees in dealing with those periodic occasions when there is an anticipated surge in production, such as around the holidays.
On Friday, Hewlett-Packard, the maker of computers and other electronic equipment based in Palo Alto, Calif., announced it had issued new guidelines and measurement processes for its suppliers with manufacturing operations in China as a way to address the hiring of such students, as well as other temporary workers.
Among its other guidelines, the company told its suppliers all work must be voluntary; local regulations must be either met or exceeded; the number of student employees must be limited; and student work must complement the primary area of study, meaning students should engage only in work activities that are relevant to the primary degrees they are seeking to obtain.
In the past, students have complained about their schools placing them in grueling factory jobs that bear no relation to either their present studies or their future goals -- and with the placements sometimes made on very short notice. In China, school administrations are oftentimes paid by factories or even by local governments to provide students to meet the manufacturers' temporary labor needs.
HP's new workplace rules will affect hiring in its suppliers' factories because most of the student workforce is engaged in areas of study completely unrelated to either electronics or manufacturing.
Nonetheless, Tony Prophet, senior vice president of worldwide supply-chain operations at HP, told the New York Times in a phone interview that the company was capping the overall proportion of student and other temporary workers at any supplier factory at a maximum of 20 percent of the labor force during peak periods, such as summer vacations and the lengthy Chinese New Year holiday. Moreover, Prophet said, the firm will eventually cut that proportion to 10 percent.
And HP is not the only company taking a stand concerning student labor.
Apple has frequently been associated with Foxconn -- aka Hon Hai Precision Industry Co. Ltd. (TPE:2317), the manufacturing giant that puts together products such as the iPhone -- because of a series of labor violations that drove some employees to suicide.
Because of the dire stories surfacing during the past few years, Apple has made a push toward reform in Foxconn factories, and most recently it boosted its scrutiny of student-worker treatment.
Last year, Apple joined the Fair Labor Association, which was contracted by the company to monitor the Chinese factories that produce its goods to ensure suitable working environments. And last month, Apple required its suppliers to provide detailed information about their student workers so the company could monitor the related issues more carefully.
In August, China Labor Watch, a group dedicated to investigating working conditions at Chinese factories, found a Samsung supplier was engaging in exploitation of both child labor and student labor. Referring to HEG Electronics (Huizhou) Co. Ltd., the watchdog organization said, "Our research indicates that student workers amount to 80 [percent] of the factory workforce."
Samsung subsequently conducted independent audits of its Chinese suppliers and summarized the results as follow: "Samsung did not identify any instance of child labor during the audits after reviewing HR records of all workers aged below 18 and conducting face-to-face ID checks. However, the audit identified several instances of inadequate practices at the facilities, including overtime hours in excess of local regulations, management of supplier companies holding copies of labor contracts, and the imposition of a system of fines for lateness or absences."
As a result, the company said, "We are now designing, researching, and/or implementing corrective actions to address every violation that was identified." And, it added, "Samsung has a zero tolerance policy on child labor violations."
However, Samsung has not proposed any reforms directly targeting the use of student workers.
Chinese labor laws do exist, but many factories operate they way they do in spite of them because of the economic benefits of being suppliers to multinational companies. Therefore, the most effective way to ensure changes in working conditions at these manufacturing sites may be through their being held accountable by their multinational customers. The loss of their business would be detrimental to local economies, which is something that even the worst factories cannot afford.