Hezbollah Confirms Sending Surveillance Drone To Israel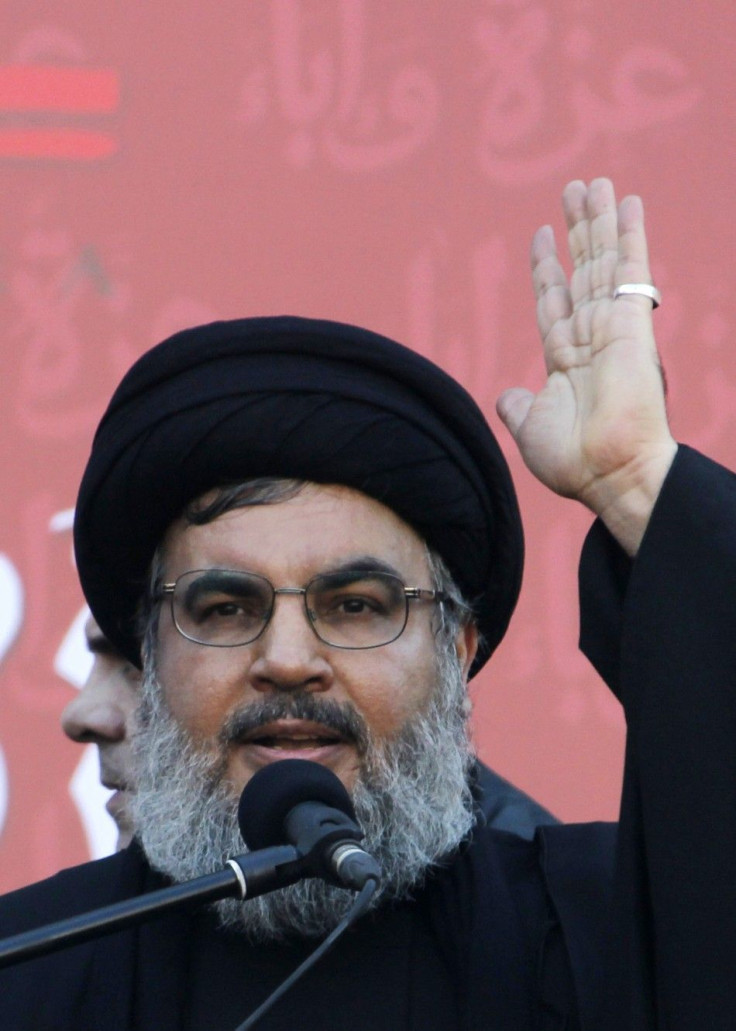 The Lebanese-based militant organization Hezbollah has claimed responsibility for the surveillance drone that breached Israeli airspace last weekend.
Hezbollah chief Hassan Nasrallah said in a televised statement that the militia had "sent a sophisticated reconnaissance drone from Lebanon… [that] hovered over many important locations before it was discovered by the Israeli Air Force," according to the Israeli newspaper Haaretz.
The unmanned aircraft entered Israel from the Mediterranean Sea on Saturday morning. After traveling about 35 miles inland, it was shot down by a team of F-16 jets that had been mobilized from an Israeli Air Force base in the Negev desert.
On Thursday, Israeli Prime Minister Benjamin Netanyahu said the military had "thwarted Hezbollah's attempt over the weekend" to send the drone, adding that Israel would "act with determination to defend its borders at sea, on air and land," according to the Jerusalem Post.
The drone's brief intrusion was seen as an embarrassing security breach for Israel.
Hezbollah, a Shiite militant group and political party that controls much of southern Lebanon, is backed by Iran. The group launched armed drones across the border and into Israeli airspace six years ago, but those aircraft were repelled.
Saturday's drone took a longer route from Lebanon, looping over the Mediterranean and entering Israel from the southeast. That signifies a marked advancement in the group's military technology capabilities.
According to Nasrallah, the drone was made by Iran, his close ally and patron. Tehran officials have long called for the destruction of Israel, and Iran is the target of bellicose rhetoric from Netanyahu, who favors a military strike against the Islamic Republic to interrupt its alleged pursuit of nuclear weapons.
But Iranian officials have not claimed any association with the operation Saturday. Jamaluddin Aberoumand, a deputy coordinator for Iran's Islamic Revolutionary Guard Corps, told Reuters on Monday only that "The Zionist regime has many enemies."
To counter the threat of drone surveillance or attacks, Israel deployed a missile defense battery to a mountainside near the Mediterranean port city of Haifa on Monday. The installation is believed to be capable of intercepting drones.
Nasrallah did not reveal whether Hezbollah was capable of sending more unmanned aircraft into Israel.
"We will leave it for the Israelis to sit down and discover the drone's abilities," he said during his televised address. "We are only revealing part of our capabilities and concealing many others."
© Copyright IBTimes 2023. All rights reserved.