High-Level Military Meetings Between India and Pakistan Could Cool Down Regional Tensions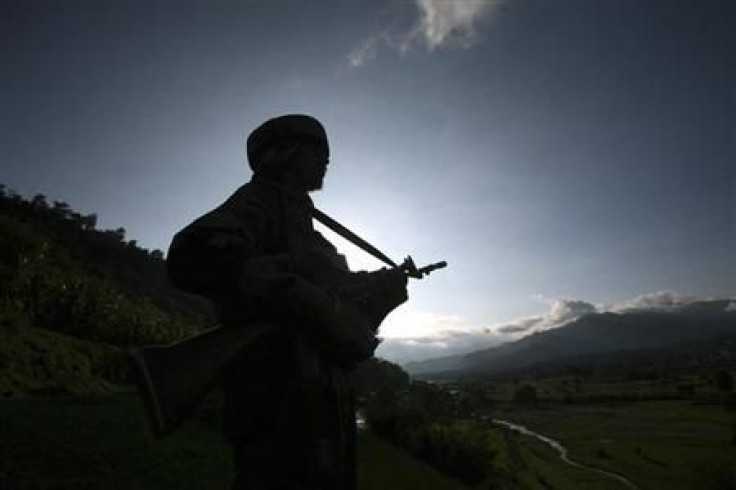 Nuclear-armed neighbors India and Pakistan have the opportunity to lower cross-border tensions this year, but it's uncertain whether the Indian government can take meaningful steps to improve ties before elections later this spring and how far a cautious leadership in Islamabad is prepared to go. A meeting between high-ranking military leaders held Dec. 24 and follow-up meetings between flag officers across the Kashmir divide – including one held on Friday– could pave the way for new measures that strengthen stability in the region or at least affirm existing measures, but only if political leaders are determined to improve relations.
Pakistan and India once again exchanged lists of nuclear installations and facilities earlier this month in a confidence-building measure that has been repeated annually since 1992, pursuant to a 1988 agreement prohibiting attacks on nuclear installations. The exchange, while undoubtedly a positive act for India-Pakistan relations, did not expand the scope or significance of the non-attack agreement.
The downward slide in Pakistan-India relations, marked by increased firing and other incidents across the disputed Kashmir border, seems to have been halted as a result of the Dec. 24 meeting between the Indian and Pakistani directors-general of military operations. The recent meetings stem from the September meeting between Indian Prime Minister Manmohan Singh and Pakistani Prime Minister Nawaz Sharif in New York on the periphery of the U.N. General Assembly meeting.
The prime ministers promised to reinstitute the 2003 cease-fire along the Line of Control dividing Kashmir, but these pledges had little effect. Now, at last, this downward slide seems to have stopped. The December meeting ended a 14-year hiatus from in-person India-Pakistan military leaders' meetings – a pause initiated by the 1999 Kargil War in Kashmir. Since then, regular use of military hotlines, rather than direct meetings, has been the norm for communication between the two states' armies.
However, weekly use of the hotline has proved insufficient to maintain the cease-fire along the Kashmir divide, build confidence, or reduce nuclear risks between Pakistan and India. Instead, crisis management had been contracted out to the United States during the Kargil War and after the 2008 terrorist attacks in Mumbai.
Indian National Security Adviser Shivshankar Menon reported that both leaders had tasked senior military officials with seeking mechanisms for strengthening the ceasefire along the Line of Control. Pakistan's Sharif termed the September meeting a "new beginning." However, this unusual in-person meeting does not necessarily foreshadow significant, long-term movement for the countries' strategic relationship.
The situation along the Line of Control in Kashmir had deteriorated significantly in 2013, with repeated violations of the cease-fire by both India and Pakistan. Tensions first flared in January last year, with the deaths of two Indian and three Pakistani soldiers attributed to cross-border attacks.
The situation deteriorated further over the summer, when Indian and Pakistani soldiers were killed in June, July, and August as a result of shelling and cross-border attacks. Deaths and cease-fire violations continued in October – after the prime ministers' meeting in New York. These incidents come on top of repeated cross-border shooting incidents and incursions that did not result in soldiers' deaths.
The Dec. 24 meeting marked an important step towards calming the Line of Control. It also revealed an understanding on both sides that the increase in cease-fire violations and flare-ups had gone too far. According to a statement by both sides, delegations led by Indian Lt. Gen. Vinod Bhatia and Pakistani Maj. Gen. Aamer Riaz met in "a cordial, positive and constructive atmosphere," agreed "to re-energize the existing mechanisms" for maintaining the cease-fire, and reached a consensus to make their military hotline contact more "effective and result oriented." However, this meeting, like the exchange earlier this month, reaffirms previous agreements rather than forges new ones.
Importantly, in order "to carry forward the positive spirit of [the] meeting," the delegations agreed that two 'flag meetings' between brigade commanders would be held on the Line of Control in the near future. The first was held Friday.
The Stimson Center's recent publication, Deterrence Stability and Escalation Control in South Asia, found that when compared to military and nuclear advances in South Asia, diplomacy has accomplished little, and has completely stalled since the 2008 Mumbai attacks. Over the past 15 years, four agreements stand out as having notable impact on strategic stability: the 1999 Lahore Memorandum of Understanding, the 2003 ceasefire along the Line of Control, the 2005 agreement on ballistic missile flight-test pre-notification, and the 2007 agreement to reduce the risk from accidents relating to nuclear weapons. Nearly eight years have passed since the latest accord.
The Dec. 24 and Friday meetings have shown leadership's desire to restore the cease-fire in Kashmir and could halt the deterioration in bilateral relations. It remains to be seen whether leadership in India and Pakistan can build upon this progress prior to the Indian elections.
Julia Thompson is a research associate at the Stimson Center, a nonprofit and nonpartisan international security think tank.
FOR FREE to continue reading
✔️ Unlock the full content of International Business Times UK for free
offer available for a limited time only
✔️ Easily manage your Newsletters subscriptions and save your favourite articles
✔️ No payment method required
Already have an account?
Log in
© Copyright IBTimes 2023. All rights reserved.