Higher Open Likely For US Markets: Oil Price Dips
Higher open likely for Wall Street Friday after important U.S. stock index futures jumped on Friday morning.
At 7 a.m. ET, Dow futures indicated a positive open of more than 189 points. Futures on the S&P and were also up.
Market sentiments got a leg up Friday after the U.S. and China showed a willingness to resolve their trade dispute through dialogue.
China's commerce ministry on Thursday said it stands for "calmly resolving the long-running trade dispute" and is against further escalation in tensions. This helped in soothing the concerns in the stock market to some extent.
The two sides are scheduled to hold restart talks in September in Washington.
The U.S. Treasury yields also moved up with the benchmark 10-year Treasury climbing up from a three-year low it touched earlier this week.
On the data front, there will be personal income figures for July coming up at 8:30 a.m. ET; Consumer spending for July; and also the personal consumption expenditures (PCE) index.
Chicago PMI (Purchasing Managers' Index) and consumer sentiment data for August will also follow during the session.
Campbell Soup and Big Lots are among the companies reporting their latest quarterly results before the bell.
In Europe, stocks made gains Friday following China's positive signals for broader talks for a settlement of the trade war with the U.S.
The pan-European Stoxx 600 climbed 0.3 percent in early trade.
Reuters also reported the move of French bank BNP Paribas to acquire Deutsche Bank's equity derivatives book and said the effort is to seal the deal in the next few weeks.
Oil price slips
Oil price slipped on Friday after three days of solid gains. In the past sessions, the fall in U.S crude inventories and the hurricane threat in Florida were the main drivers.
Brent crude fell 0.1 percent at $61.01, by 0236 GMT while the U.S. oil WTI fell 0.2 percent to $56.60 a barrel.
Worries about a global slowdown and compressed demand growth had kept a lid on oil price gains.
According to the latest U.S. government data, crude stocks fell last week by 10 million barrels. This was the lowest since October and induced by falling imports.
Asian stocks mixed
Stocks in Asia looked like a mixed platter. China's statement that it is against retaliating to the latest U.S tariffs soothed the anxiety of market participants who were worried about a recession from the trade clash.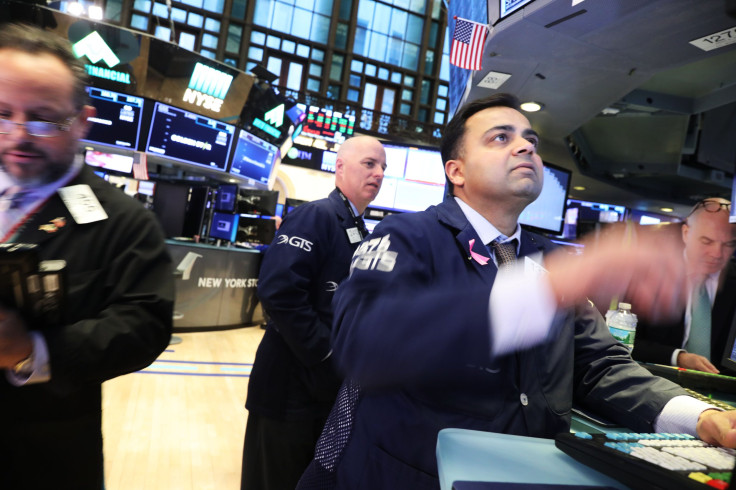 Japan's Nikkei 225 rose 1.19 percent while the Topix added 1.46 percent. South Korea's Kospi was higher by 1.78 percent. Australia's ASX 200 jumped 1.49 percent.
Stock market news noticed the slipping of Chinese shares Friday despite the thaw in trade issues. The Shanghai composite fell 0.16 percent while Hong Kong's Hang Seng index slightly inched up.
Indian shares closed higher on Friday. The benchmark 30-share BSE Sensex closed at 263 points higher or 0.71 percent up Friday while the 50 shares NSE Nifty jumped 75 points or 0.68 percent.
Gold price falls
Gold prices fell on Friday after the U.S-China trade talks showed signs of revival and brought down the safe-haven appetite.
Spot gold fell 0.2 percent to $1,525.06 per ounce, as of 0112 GMT. The U.S. gold futures fell 0.2 percent at $1,534.50 an ounce.
© Copyright IBTimes 2023. All rights reserved.