Higher Opening Expected For US Markets; Oil High
Higher open likely for U.S markets Tuesday after top stock index futures looked up in the morning. The market cheer has been spurred by an expected benign stance of the Federal Reserve in not tightening interest rates.
At around 5:30 a.m. ET, Dow futures pointed to 100 points plus at the open. The S&P 500 and Nasdaq futures also moved up.
The expectation is that the Federal Reserve may lower interest rate forecasts and avoid further tightening in 2019.
On the data front, the numbers of January factory orders will be coming up on Tuesday. Among companies, FedEx and Tencent Music will report their earnings.
Oil at a high
Oil prices zoomed on Tuesday to a near 2019 high, backed by the supply compression of producer club OPEC.
The U.S. sanctions on OPEC members Iran and Venezuela also boosted prices. But traders say a price spiral is being checked by the rising U.S. oil output.
Per barrel price for U.S. West Texas Intermediate (WTI) futures was $59.10 at 0314 GMT, unchanged from last settlement. But it zoomed to a 2019 high of $59.23 in the previous day.
Brent crude oil futures jumped 10 cents to touch $67.64 per barrel and stayed closer to the year's high of $68.14.
Asian markets subdued
Meanwhile, Asian share markets were subdued on Tuesday, as investors monitored the early expectations around the U.S. Federal Reserve meeting.
In China, the Shanghai Composite slipped 0.18 percent while the Shenzhen component stood flat.
Hong Kong's Hang Seng index inched up 0.1 percent in the final hour of trading. Japan's Nikkei 225 closed slightly lower while the Topix index slipped 0.21percent. South Korea's Kospi too closed nominally lower.
"It appears that ... risk assets have moved ahead of fundamentals," noted Daryl Liew of REYL Singapore. Australia's ASX 200 too closed lower.
European stocks moved up Tuesday as investors' monitored rising Brexit uncertainty and awaited Federal Reserve's guidance. Stoxx 600 was higher by 0.3 percent during morning deals and most sectors were positive.
Gold, Palladium up
Gold price jumped on Tuesday over expectations that the U.S. Fed Reserve will adopt a dovish stand. It was also backed by a weak dollar.
Spot gold gained 0.1 percent to hit $1,304.86 per ounce. The U.S. gold futures jumped 0.2 percent to touch $1,304.60.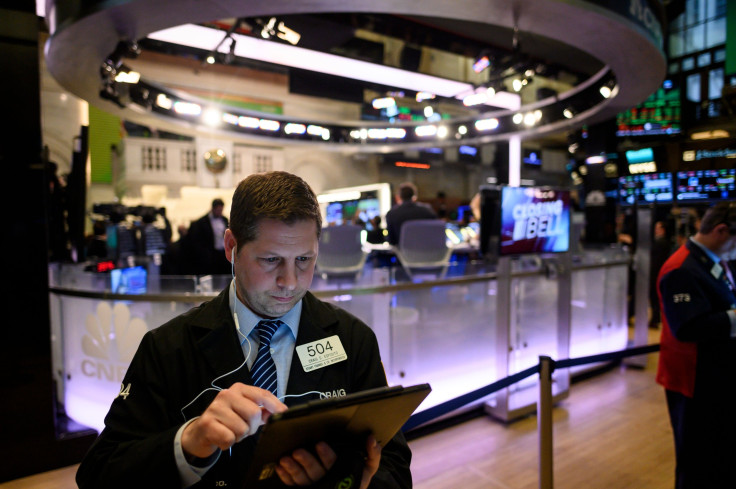 Palladium prices hit a record on Tuesday as Russia mulled ban on the metal's exports. Palladium's biggest consumer is the auto industry. Spot palladium rose 0.2 percent and hit $1,586.92 per ounce as of 0814 GMT, and was at a striking distance of $1,600 level.
© Copyright IBTimes 2023. All rights reserved.