Hillary Clinton Already Beat Donald Trump: 'Delete Your Account' Tweet Soars Toward Twitter Record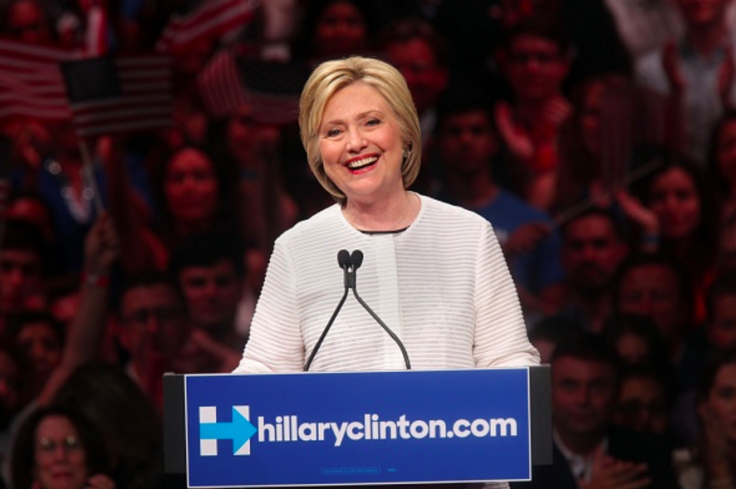 Hillary Clinton has a new title to boast. Besides becoming the first woman to be on track to win a major party presidential nomination, the former U.S. secretary of state has entered Twitter's Hall of Fame.
Shortly after the Clinton campaign and President Barack Obama announced the president's endorsement of her Thursday, Republican candidate Donald Trump tweeted:
In the following hour, Trump's tweet received about 10,000 retweets and 20,000 likes.
But it was Clinton who hit the jackpot of social media virality. Five minutes after Trump tweeted, she quoted the tweet and wrote:
Clinton's tweet received more than 130,000 retweets and 130,000 likes in the first hour or so. That personal record for Clinton comes even though she has fewer followers on Twitter than Trump, 6.66 million to his 8.76 million.
Those numbers do not enter her into the top 10 of most popular tweets. Ellen DeGeneres still takes the top spot for her all-star selfie at the 2014 Academy Awards. That tweet garnered more than 3 million retweets in the following 24 hours. Second place goes to One Direction member Louis Tomlinson.
Obama still sits in top 10 with the tweet sent on the night of his re-election in 2012 that simply read, "Four more years," with a picture of Obama and his wife Michelle hugging. That one was retweeted nearly 800,000 times.
Clinton's most popular tweet before Thursday was her campaign announcement:
Interestingly, despite Clinton's call for Trump to "Delete his account" and people claiming he violates Twitter's hate speech policies by condoning violence, racism and sexism, Twitter CEO Jack Dorsey previously said Trump has a place on his microblogging site.
"Well, there's a counter of all the people who are correcting and critiquing and commenting on what he's saying, as well, so I think all of this is about balance. We have the world talking on this thing about the world. So we see every spectrum of idea and conversation," Dorsey told Bloomberg.
Clinton's tweet quickly evoked its own backlash, given the secretary of state's email scandal.
© Copyright IBTimes 2023. All rights reserved.