Holy Cow! Australian Beef Exports Set To Surge On Free Trade Deal With South Korea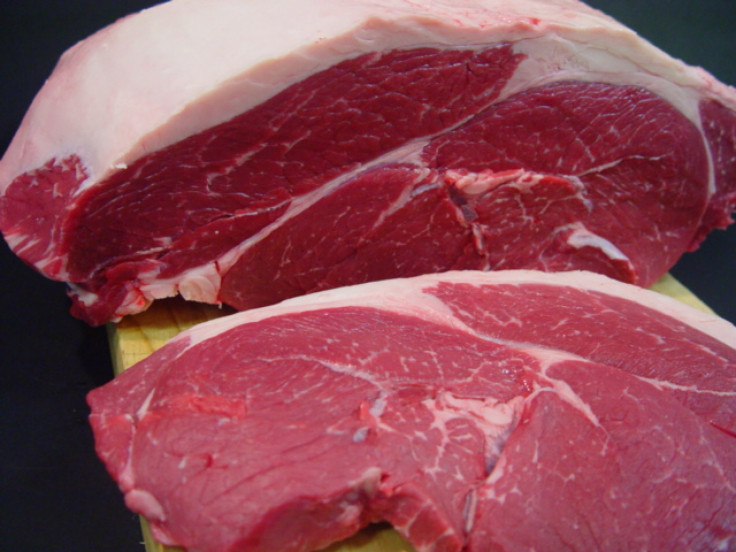 Australian beef shipments to South Korea are expected to soar over the next 15 years after the two Asia-Pacific nations signed a free-trade deal that will essentially eliminate tariffs on Australian agricultural, energy and resources exports to the North Asian economic powerhouse. In return, South Korean autos, steel and textile products will find more welcoming markets Down Under, resulting in expansion of overall bilateral trade, which amounted to about US$29 billion last year.
"Tariffs will be eliminated on items such as beef, wheat, dairy, sugar, wine, seafood, grapes, cherries and mangos," Prime Minister Tony Abbott told parliament. "Beef tariffs, I am pleased to say, will be completely phased out over 15 years, which will restore Australia's competitive position in this key market."
Australia's government forecasts that the FTA with South Korea will be worth $5 billion over the next 15 years, create 1,700 jobs, and increase overall exports to Seoul by 25 percent. Agricultural exports, Abbott added, will surge by 73 percent within 15 years. "This is the best trading deal I think that we've done, certainly since the United States free trade agreement over 10 years ago," said Australian Minister for Trade and Investment Andrew Robb, according to the Australian Broadcasting Corp., (ABC).
South Korea is already Australia's fourth-largest trade partner and third-biggest buyer of its beef. Until the FTA, Australian beef officials had worried that they would lose South Korean customers to the U.S, after Seoul had signed a similar deal with Washington. (Some tariffs on Australian exports to South Korea were as high as 300 percent.) "The deal is significant for beef," said Matt Linnegar, chief executive officer of the Australian National Farmers Federation, according to BBC. "The differential between Australia and the U.S. stands at about 5 percent ... but it would have been 8 percent next year without the [FTA] deal, so we would have been at an increasing disadvantage."
The agreement remains subject to approval by the cabinets in both Canberra and Seoul.
However, Japan and the United States remain Australia's principal beef exporting market, according to Meat & Livestock Australia.
© Copyright IBTimes 2023. All rights reserved.
FOLLOW MORE IBT NEWS ON THE BELOW CHANNELS