Home Prices In Major US Cities Are Back At 2007 Levels, New Report Shows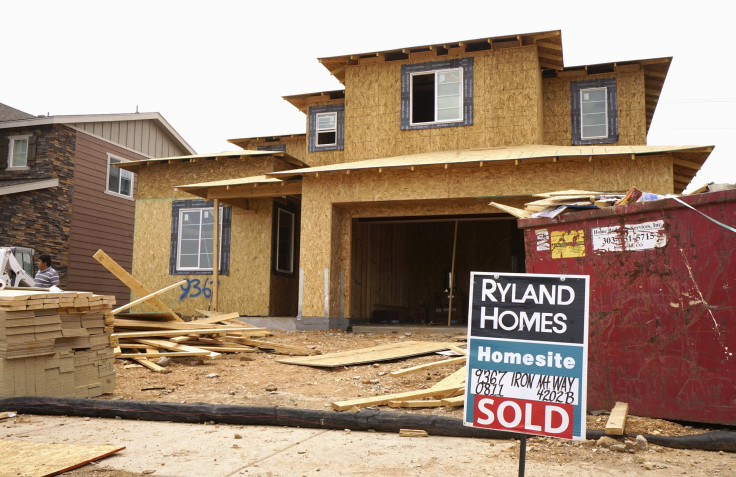 U.S. housing prices continue to move higher, rising 5.2 percent during the year ended in October 2015, according to an index of home prices in 20 major American cities. Prices in October matched those recorded eight years ago in the winter of 2007. America's Great Recession is thought to have started in December 2007.
Overall, prices have recovered about 36 percent from lows seen in March 2012, although they remain down 13 percent from peak levels logged in the summer of 2006. A data set released Tuesday from S&P Dow Jones Indices and Case-Shiller Home Prices Indices is considered the leading measure of homes prices in the U.S.
David M. Blitzer, managing director and chairman of the Index Committee at S&P Dow Jones Indices, credits the price rise to confidence among consumers that inflation will remain low and the American economy will grow steadily: "Generally, good economic conditions continue to support gains in home prices," he said in a press release. He also noted that the nation's inventory of existing homes is being squeezed by demand, and more single-family homes are being built.
Median New Home Sale Price in the U.S. | FindTheHome
Out of 20 cities used in the analysis, those with the biggest single-year jumps in housing prices were San Francisco, Denver and Portland, Oregon. Prices rose 10.9 percent over the past year in all three locales. For steady growth, Phoenix came out on top with the longest streak of annual housing price increases. The city has had 11 straight years of price gains and recorded a boost of 5.7 percent in the year that ended in October. Meanwhile, in Detroit, home sales hit a 10-year high earlier this year.
Blitzer addressed concerns that the Federal Reserve's decision to raise interest rates will lead to higher mortgage interest rates. In recent memory, mortgage rates increased from 6 percent to 6.75 percent between May 2004 and July 2007 after the Federal Reserve hiked interest rates from 1.0 percent to 5.25 percent over the same period.
But Blitzer said not to worry. The latest projections show that interest rates will rise from about 0.5 percent to 2.6 percent by September 2017, which is a slower rate of increase. "These data suggest that potential home buyers need not fear runaway mortgage interest rates," he said.
All 20 cities also reported housing price increases in the month from September to October 2015, once analysts factored in seasonal fluctuations in the real estate market. Overall, the single-month increase in those cities averaged 0.8 percent.
© Copyright IBTimes 2023. All rights reserved.